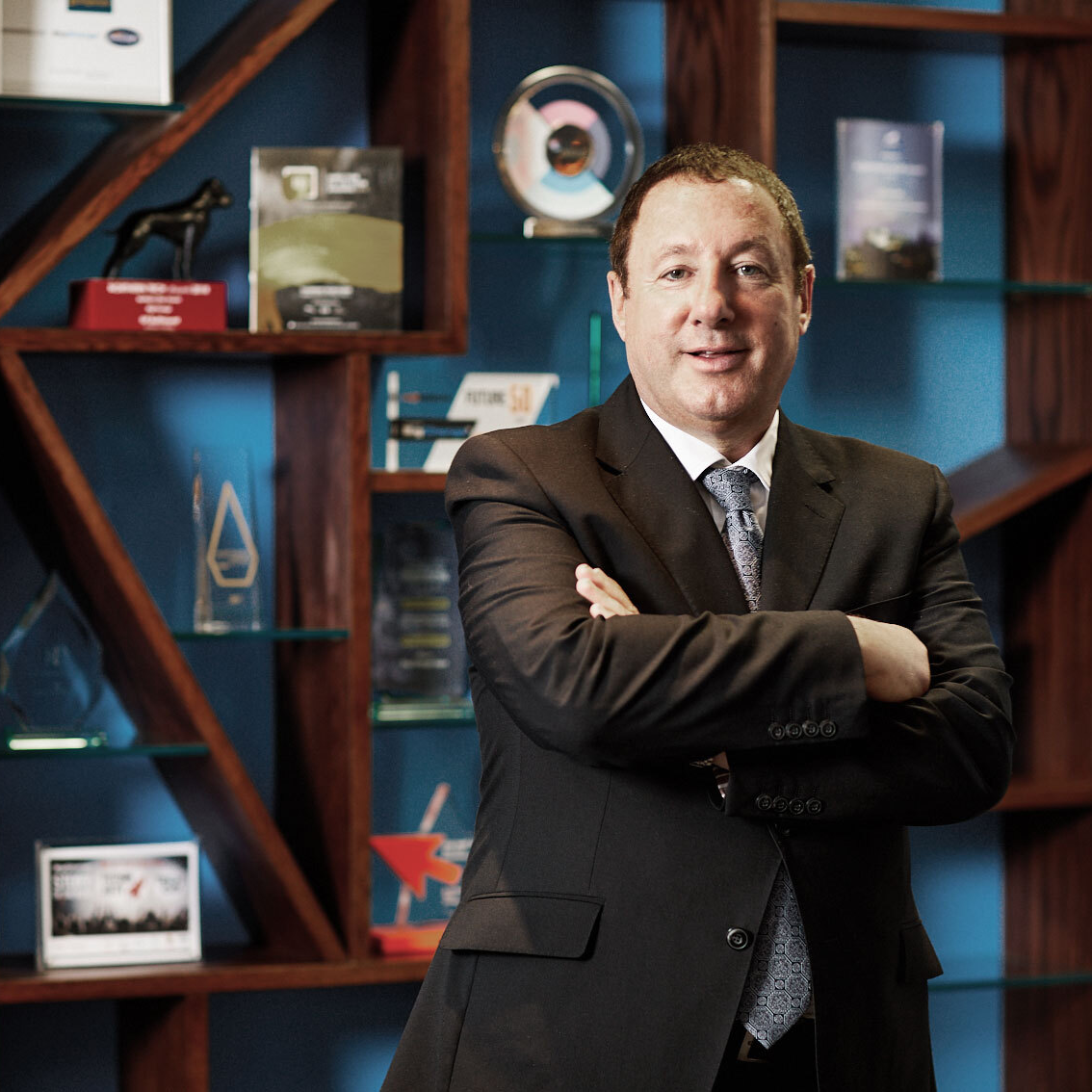 About Martin Port
Martin Port, born 29th July 1962, grew up in Leeds, West Yorkshire.
Having left school at 15, he has tried his hand at selling everything from bread and jewellery to business cards and cigarettes. But his greatest success has been in technology.
Martin founded web-based vehicle tracking company Masternaut in 2002, leading it to Europe's largest vehicle tracking service before selling the business in 2011 as part of a £60m deal.
He then formed BigChange in 2013 to revolutionise mobile workforce management. In 2021, he sold a majority stake to US private equity firm Great Hill Partners that valued the business at £100m. 
Martin is now chairman of BigChange and hopes to take the business to unicorn status with a valuation of $1bn within the next 3-5 years.
In 2022, he led a seven-figure funding round in online tradesperson marketplace Rated People and he invested a six-figure sum into analytics and business intelligence platform Panintelligence. He is also an investor in life experience platform StoriBoard and solar energy specialist Electron Green.

Martin is also involved with many charities and is a key champion and supporter of local businesses, playing an active role in Business in the Community for Yorkshire and the Humber.

Martin aims to support fellow entrepreneurs through mentorship and funding, and writes a weekly blog on LinkedIn.
1976
Saturday job at Cecil Gee
Martin starts work at upmarket menswear shop Cecil Gee, paid the princely sum of £5 a day.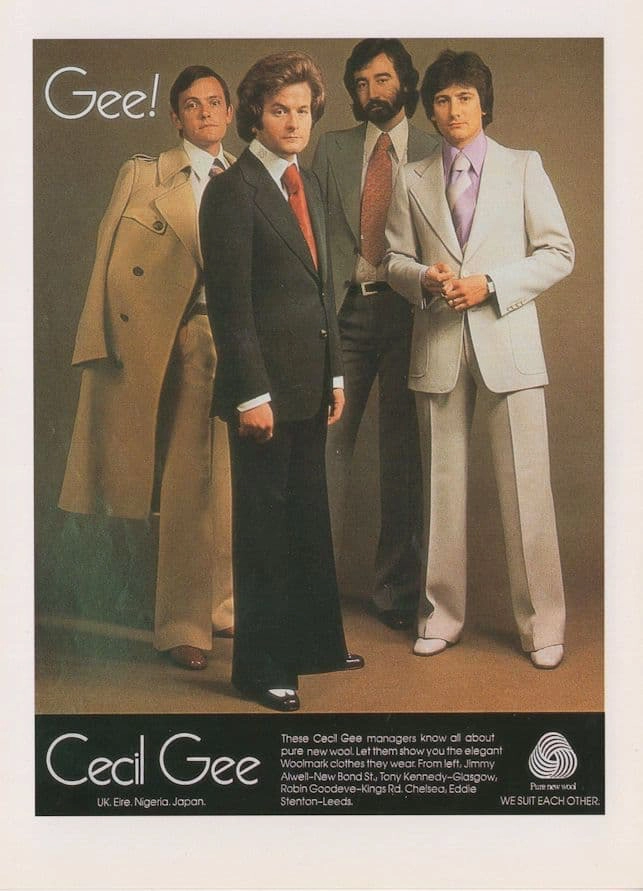 1977
Printing business
Launches his first business with a friend, printing flyers and cards for businesses across Leeds, Sheffield and Blackpool.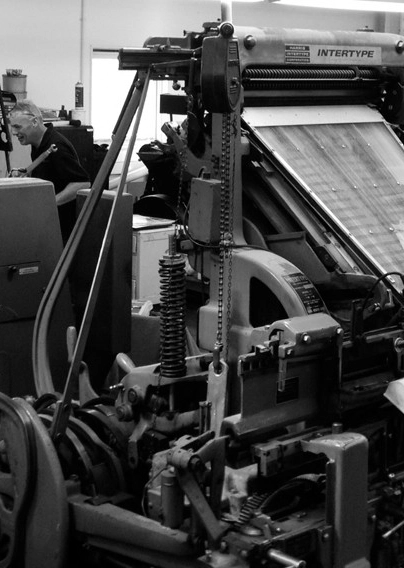 1990
Launch of Kroustie
After two years in New York, helping a friend launch a speciality German bakery business, Martin moves back to the UK to launch his own artisan bread business, Kroustie, based in his home town of Leeds.
Kroustie, which supplied bread, patisserie and cakes to restaurants, hotels and delicatessens all over Yorkshire, was sold in 1998.
"I'd had enough of the midnight starts and 18-hour days. I was ready for the next challenge," says Martin.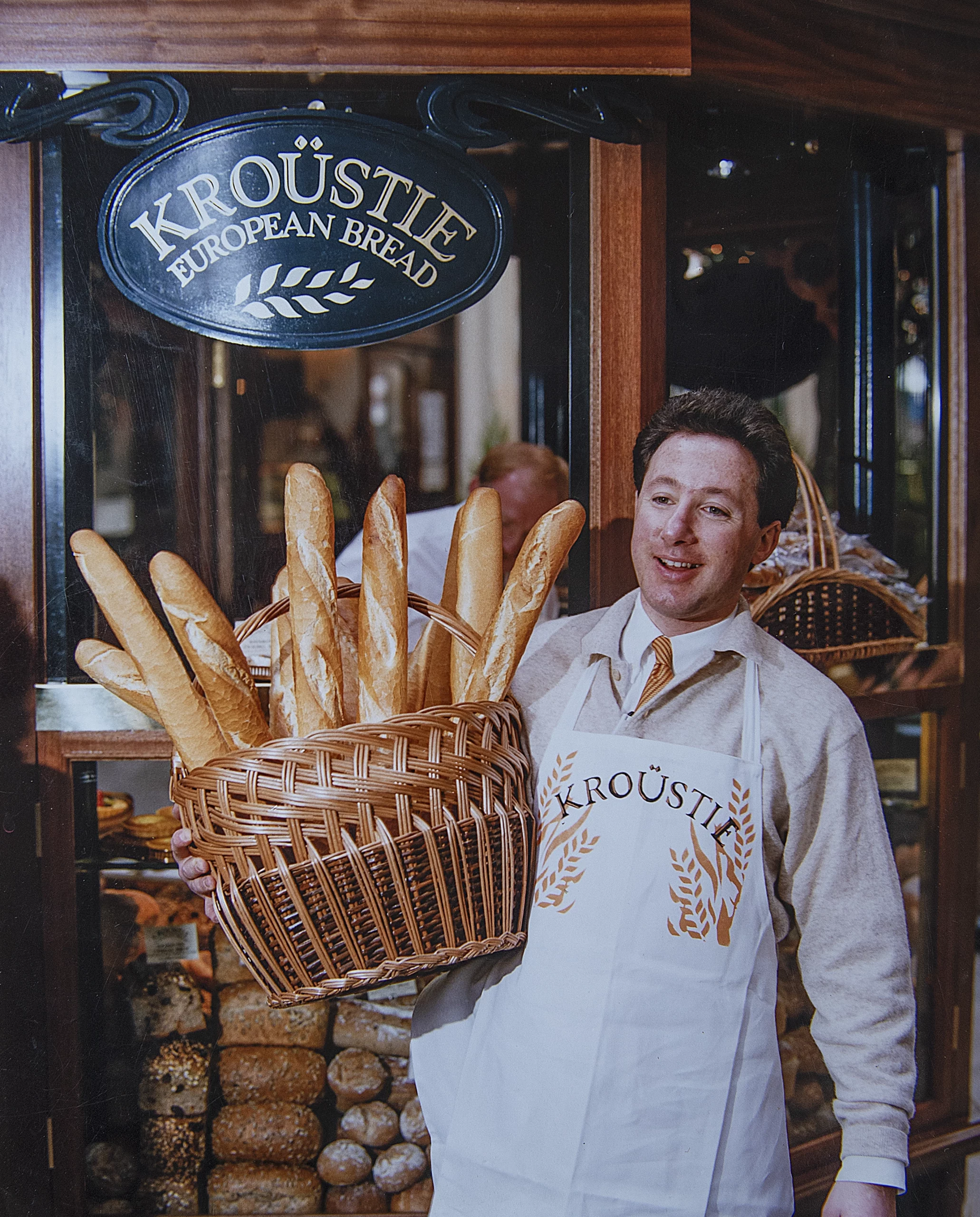 2002
Starts Masternaut
Martin launches Masternaut in 2002, the first company to offer a GPS based vehicle tracking system.
Starting with only three employees, the company grows quickly and by 2003 Masternaut has 1,000 subscribers, rising to 10,000 in 2005.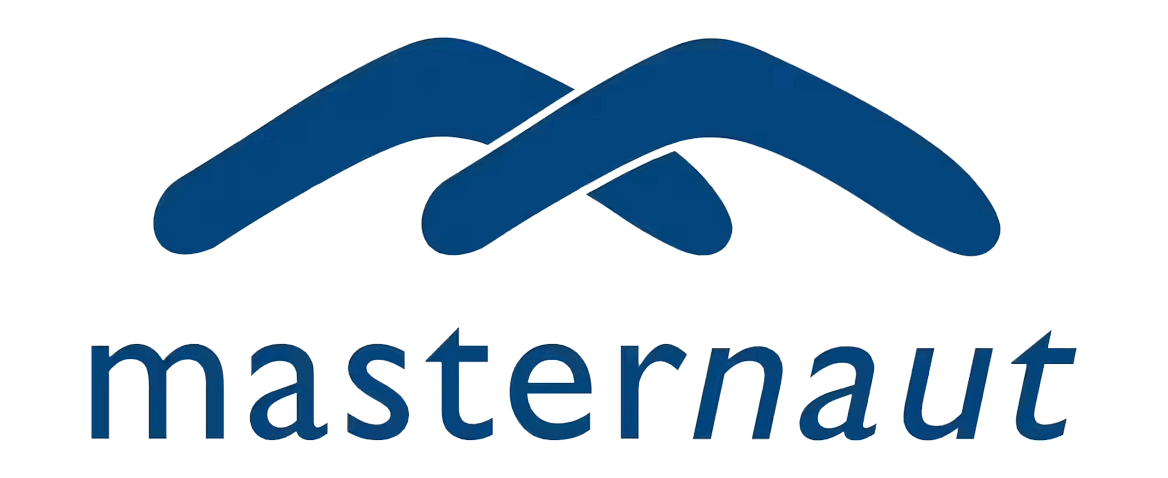 2006
Acquisitions begin
An aggressive acquisition strategy helps Masternaut's revenues grow by an average of 60% a year until it becomes the biggest vehicle tracking service in Europe.
Acquisitions include the purchase of mobile workforce software business Three X from GE in 2006.
This is followed by the purchase of internet service provider Fibre City and ICM Business Solutions, a Microsoft Gold Partner specialising in Microsoft Dynamics CRM software, in 2008.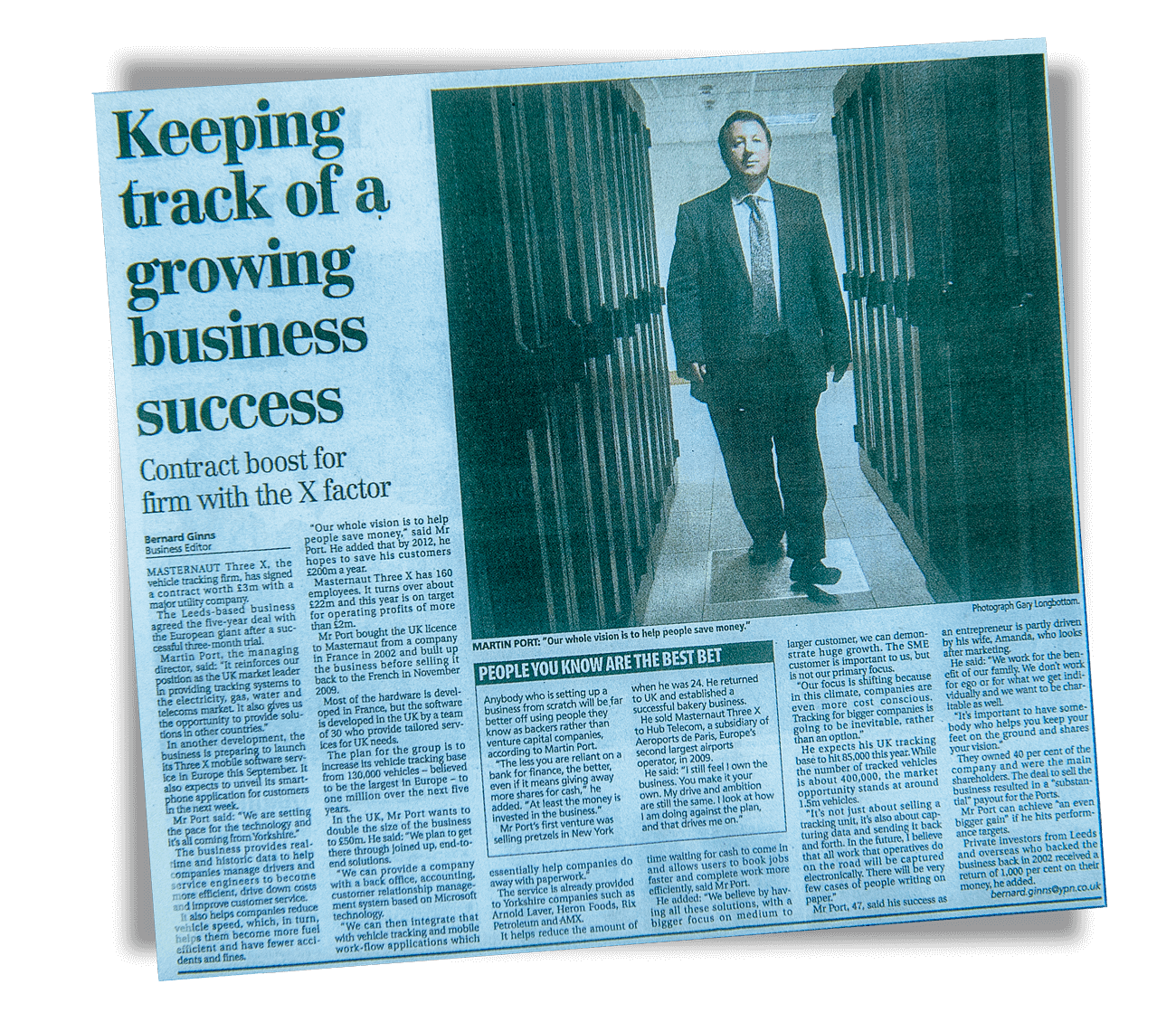 2007
Sunday Times Tech Track 100
Masternaut's rapid growth is recognised with when it lands first place in The Sunday Times Tech Track 100, a league table of the UK's fastest growing technology businesses.
The company gains further entries in the Tech Track 100 in both 2008 and 2009.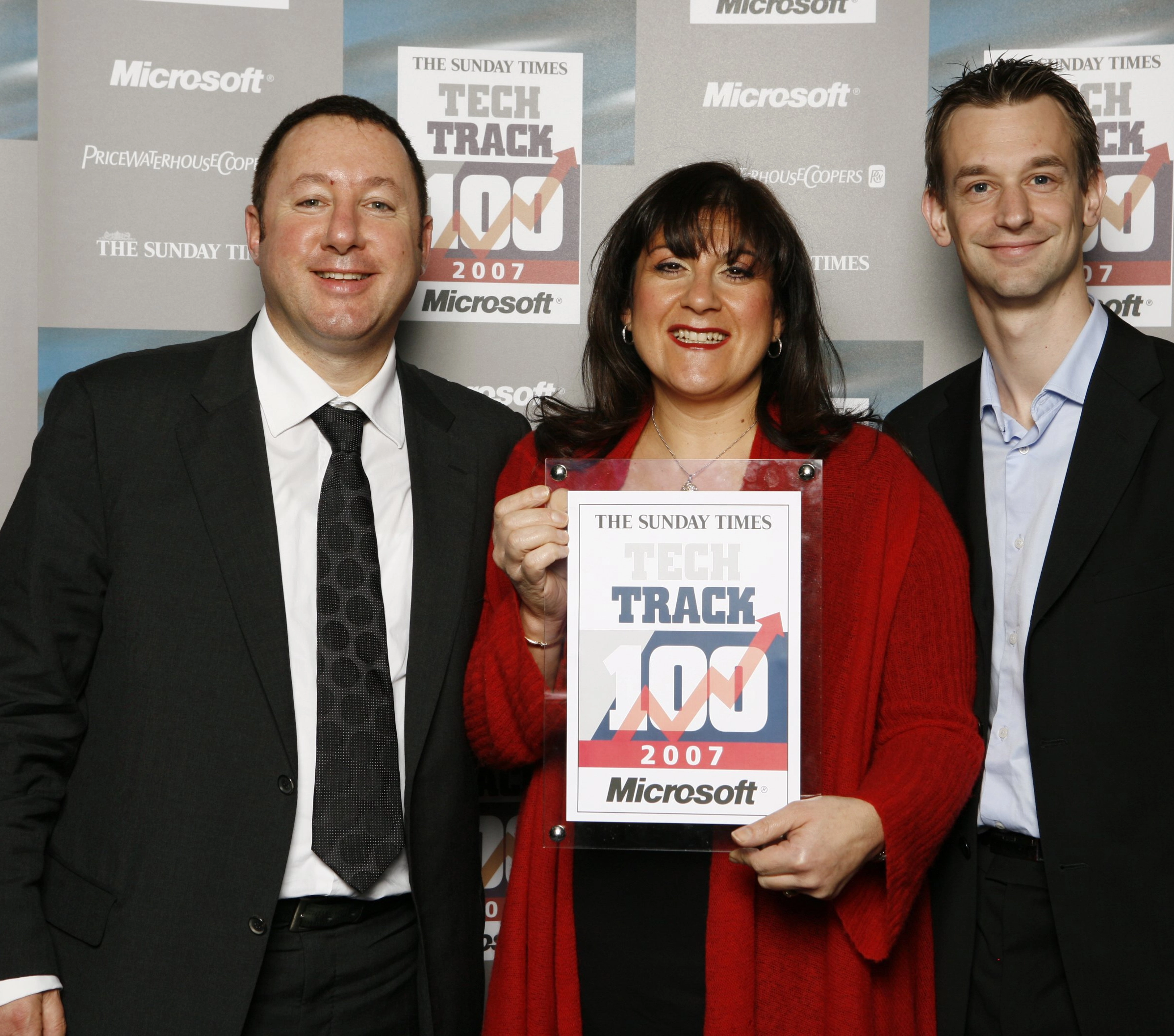 2008
Entrepreneur of the Year
Martin's leadership skills are recognised when he wins the prestigious Ernst and Young Entrepreneur of the Year award for Technology and Communications.
He is later named the Institute of Director (IOD)'s Director of the Year in 2010.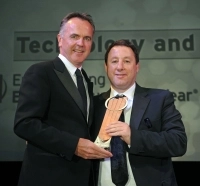 2009
Named a Dell 'Hero'
Martin is approached by Dell to feature in a national advertising and brand building campaign.
The campaign features entrepreneurs who had taken risks to create successful businesses, against all the odds.
Martin is chosen to be a Dell 'Hero' alongside entrepreneurs including Tony Wheeler, founder of Lonely Planet, and co-founder of Innocent Smoothies Richard Reed.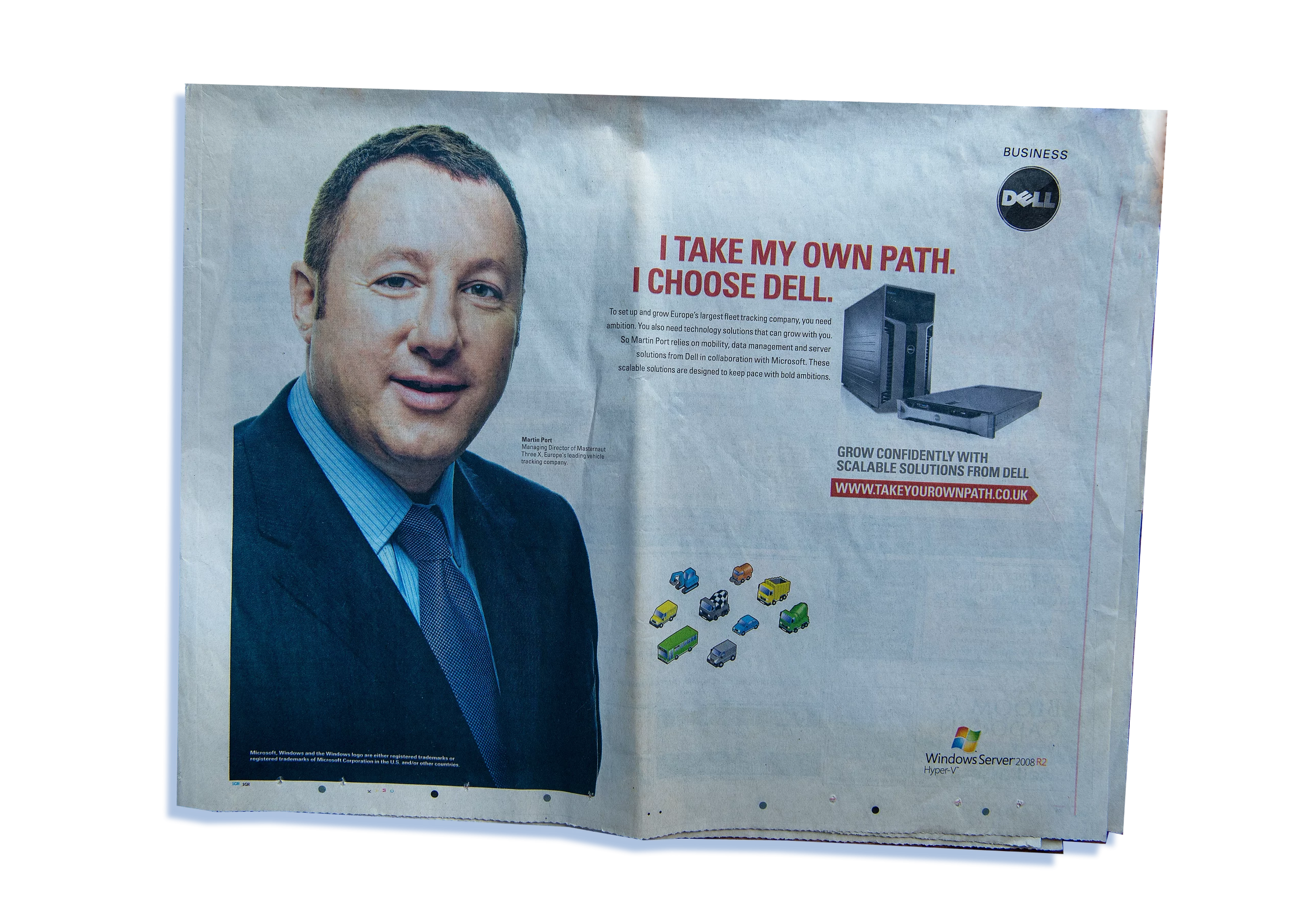 Sells Masternaut
Martin makes a partial sale of Masternaut in 2009 to airport operator Aéroports de Paris.
In 2011, private equity firm Francisco Partners acquires Masternaut for £60m and Martin fully exits the business.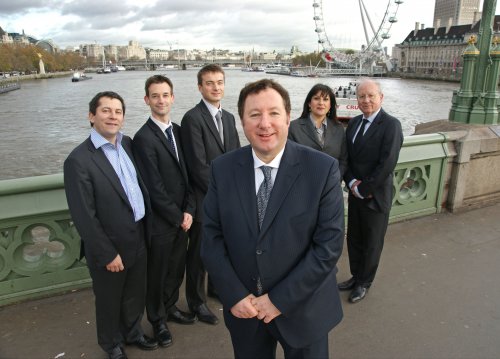 2011
Masternaut – a £100m tracking company
Masternaut merges with UK rival Cybit to create a £100m company and become Europe's leading telematics provider.
Martin Port, who had exited the business earlier in the year, tells the Yorkshire Post he is considering his options for the future.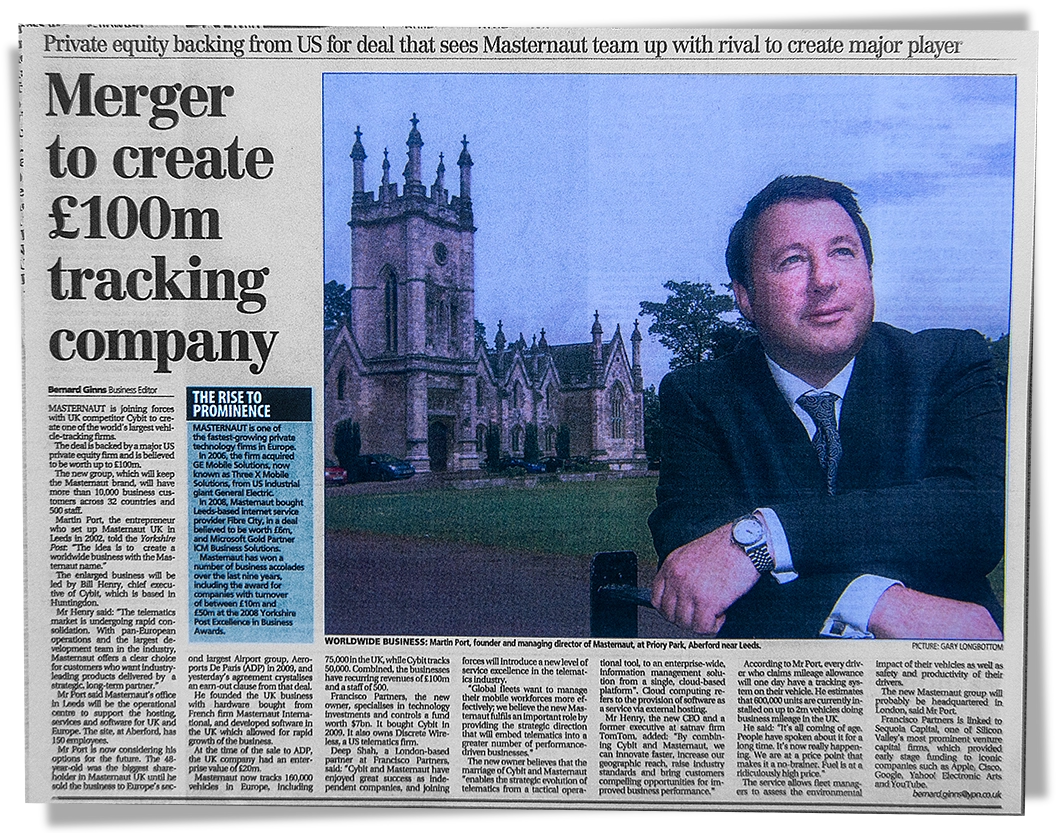 2013
Starts BigChange
Martin launches BigChange in 2013 with the goal of using cutting-edge technology to create an all-in-one mobile workforce and job management solution.
BigChange's tools provide job scheduling, mobile workforce management, customer invoicing and payments automation.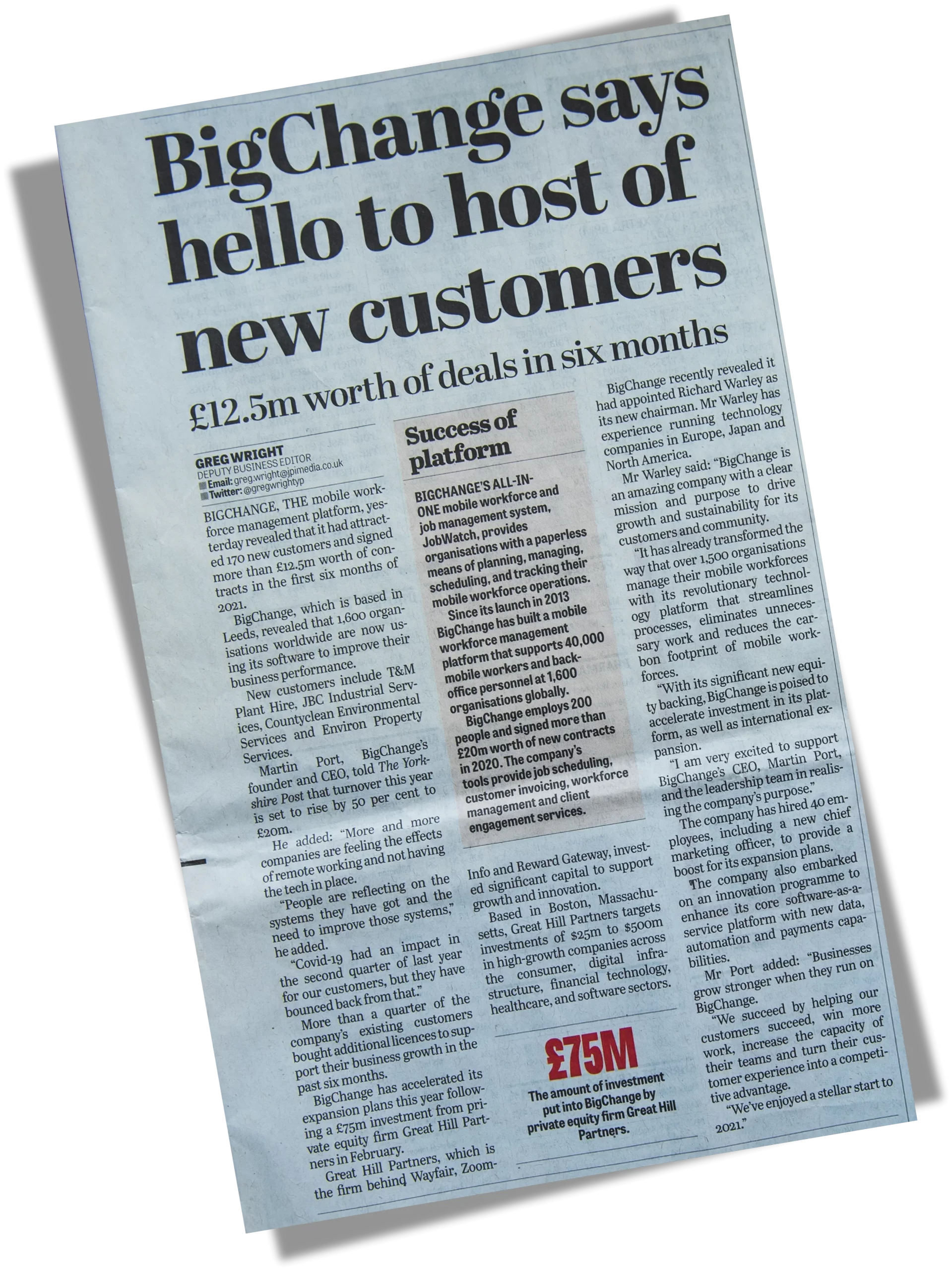 2018
Director of the Year
Martin Port is thrilled to be named the IoD's director of the year award in the corporate social responsibility (CSR) category.
This award recognises a leader's ethos and values.
Martin believes the best way to get ahead in business and in life is to help others. "That's the ethos behind BigChange, which succeeds only by making others successful," he says.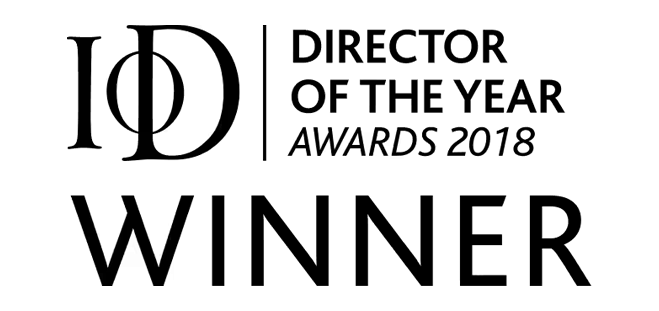 2019
More award wins
Martin wins many more awards in 2019.
These include:
LDC's top 50 Most Ambitious Leaders, as featured in the Telegraph newspaper
Sunday Times Best Company To Work For: Outstanding Employer Award 2020
BigChange is named Leeds fastest-growing tech business
Maserati 100 Innovators of the year: BigChange is recognised for its innovative technology solutions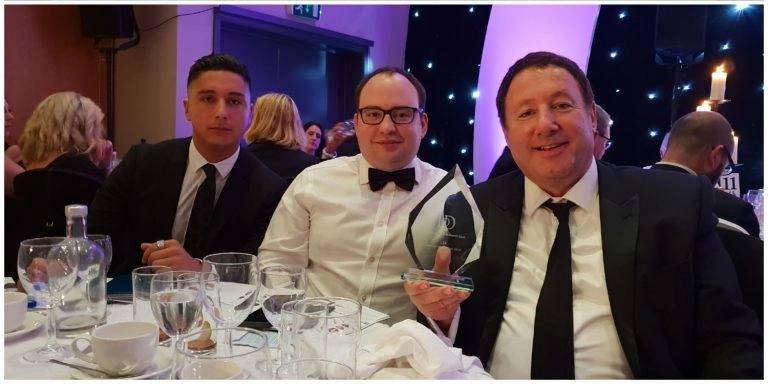 2020
Queen's Award
BigChange is awarded a Queen's Award for Enterprise: Innovation, one of the highest business honours in the UK.
The company is recognised for its contribution to international trade, innovation, sustainable development and promoting inclusivity.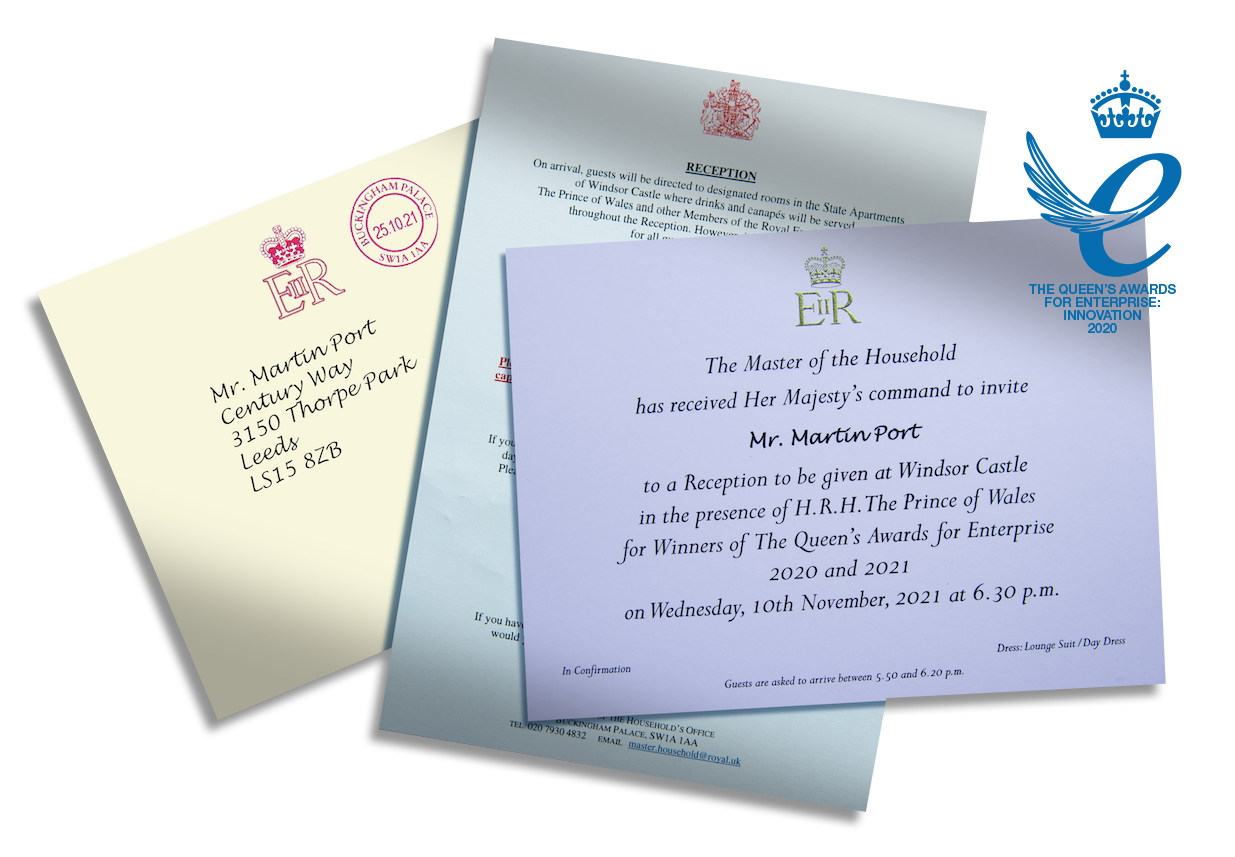 2021
£75m investment
BigChange reaches a major milestone in its growth journey, raising £75m from Boston-based private equity house Great Hill Partners.
The deal values BigChange at £100m, and the investment allows BigChange to enhance its technology and expand its international reach, while prioritising customer experience.
BigChange is now used by more than 2,000 companies across the UK, Europe, Australia and the US.
Martin is now Chairman of BigChange, helping shape the direction of the business as it expands further in the UK and overseas.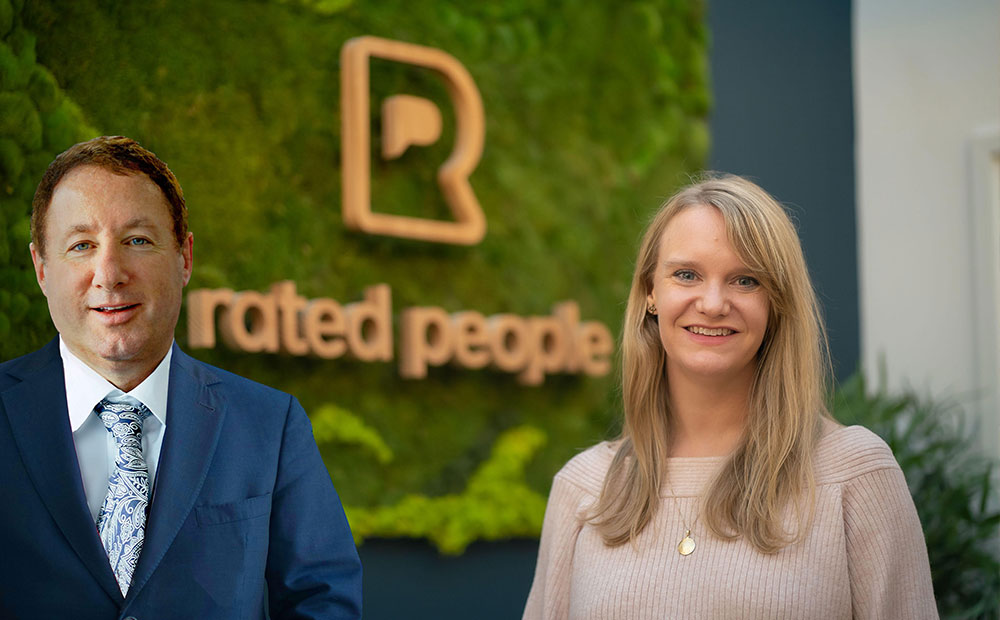 2022
Rated People investment
In February 2022, Martin invests a seven-figure sum in Rated People, his first ever angel investment.
Rated People connects homeowners with the right tradespeople to complete domestic and commercial jobs. Around 1 million people in the UK rely on Rated Platform each year and there 50,000 tradespeople registered on the platform. 
Martin now has an active role in the business as Board Observer and Strategic Advisor. Frog Capital, Downing Ventures and Channel 4 are also investors in the company.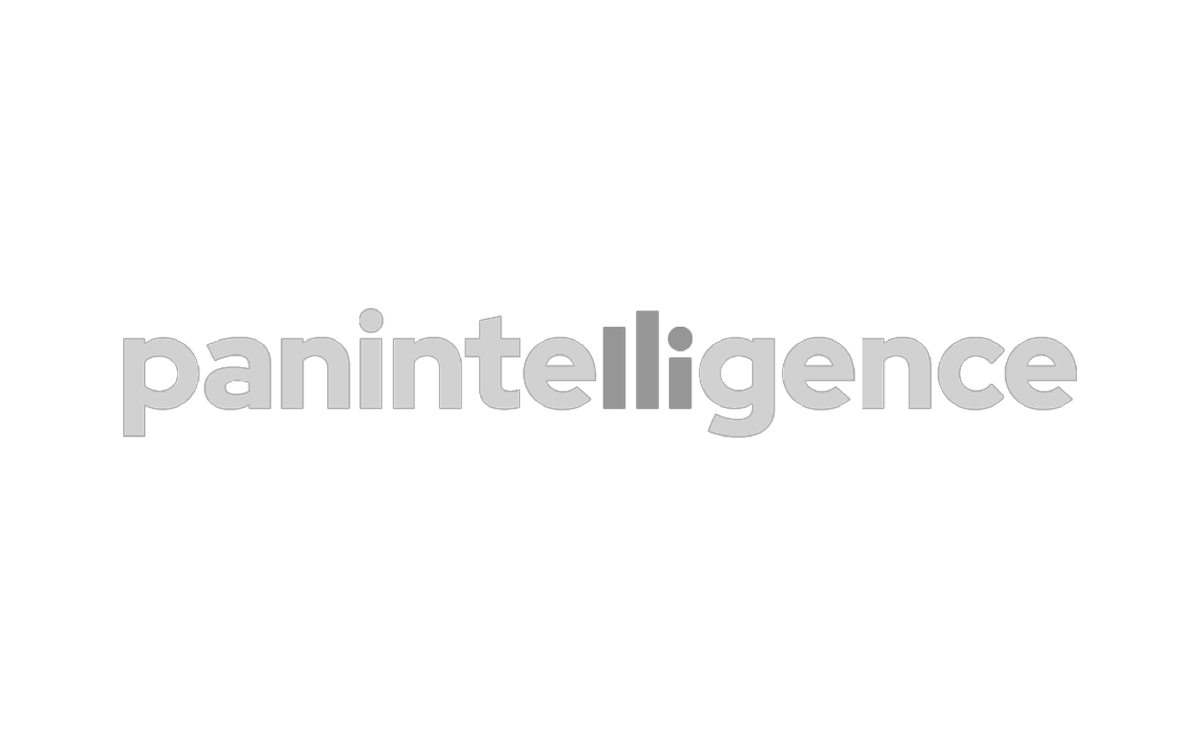 2022
Panintelligence
Martin invests a six-figure sum in analytics and business intelligence platform Panintelligence.
Based in Leeds, Panintelligence's analytics technology allows companies to capture and analyse data to help them make informed business decisions.
Martin joins Panintelligence as a board observer and strategic adviser, helping Panintelligence grow market share and increase its sales and marketing activities.