Top 5 Must-Haves When Choosing Job Management Software [Quick Checklist]
Back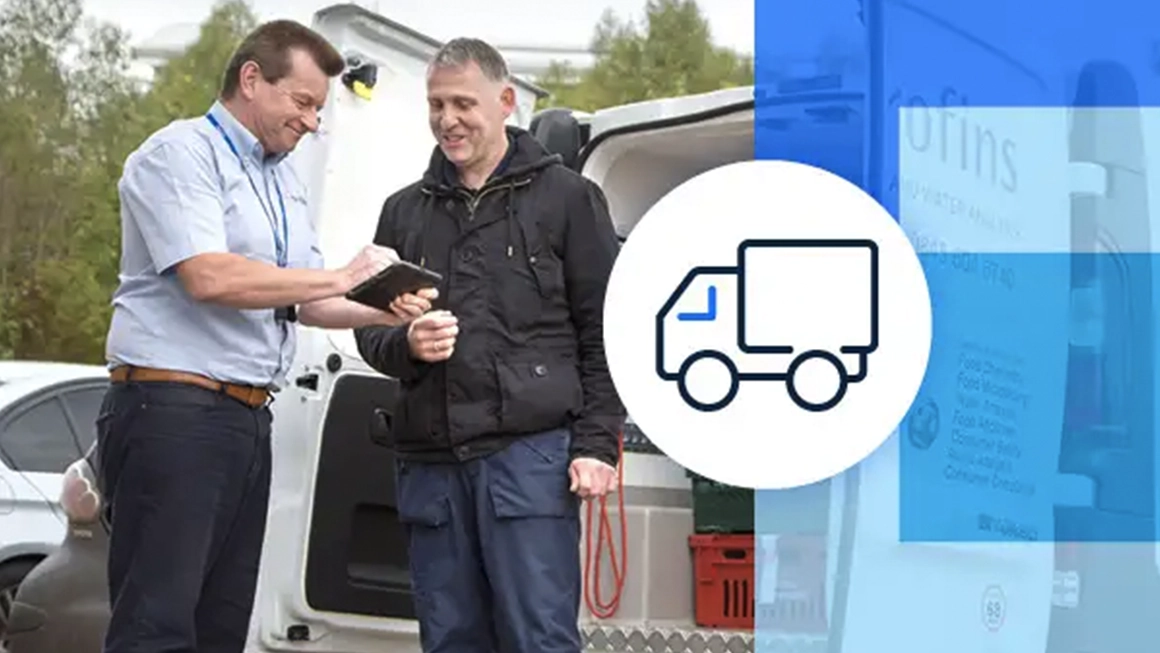 Decided to move to job management software, but need to ensure you're choosing the best option for your needs? Here's the key criteria to consider.
If you're running a field service business in this day and age, it helps to use job management software. Delivering improved cost savings, efficiency, and profits — it's not surprising it's so popular among time-pressed businesses.
You'll never go back to messy spreadsheets or paper job sheets again.
But once you've made the decision to invest, what do you need to consider? And what key factors should you think about when choosing job management software?
Let's get into it.
How to choose the best job management software
If you've decided to move to job management software (also known as field service management software), how do you ensure you're choosing the best option for your needs?
📝Here are some of the key criteria that should make their way onto your list.
Criteria for choosing job management software
All-in-one solution with the right integrations
Easy-to-use (even for those less tech-savvy)
Advantages beyond job management
Strong supplier and partnership relationship
Ability to scale with your business
To help you assess each one, we've pulled together some key questions to consider when weighing up solutions and suppliers.
#1. What do you need your job management software to do?
Some job management software providers offer job scheduling. Others are designed to support customer quoting and invoicing. Others major in job progress tracking.
If you're lucky, you'll find one that can do all three with ease.
Having a clear idea of your priorities can make the selection process far easier.
The key here is to think about your objectives – what are you looking for in your job management software? Is one area more important to you than another?
Or maybe, the ideal software is an all-in-one solution that fully integrates with other useful systems. For example, syncing up your finance software such as Sage or Xero, plus GPS and What3Words for location finding.
Similarly, one thing that businesses find particularly handy is software with the ability to automatically create job cards and industry-specific certificates that can be quickly shared with customers.  \
#2. Who will be using it?
Often, one of the reasons businesses want to introduce job management software is to make everyone's life easier. If this is one of your reasons for investing in mobile workforce management, it needs to be part of your decision process.
Given that, think about the skill set of those you want to make use of the solution. Are they all good with software? Not everyone is 'app savvy'.
You want to avoid a complex or unintuitive solution – what you invest in needs to be user-friendly with support on hand.
Likewise, to ensure adoption with your users, your solution needs to allow anyone – not just management – to access and update jobs if it's to deliver real benefits to your business.
Aside from your field teams, think about who else might need access to the software, such as stock control, reporting, finance and other teams. Consider if everyone will get what they need from your chosen solution.
#3. Does it have advantages beyond job management?
Chances are, you'll need to 'sell in' the idea of investing in field service management software to your director. If you can identify and shortlist a solution whose benefit goes beyond improving job management scheduling, you'll be far more likely to secure the budget you need.
The best solutions will enable you to not only schedule jobs but offer an all-in-one solution.
Look for solutions that offer:
Mobile app for efficient paperless job management
Client job portal (or booking site)
Automated job scheduling
Live tracking of fleet and resources with real-time updates
Better customer CRM and project management
Financial management, including quotes and invoicing
Integration with your accounting software (or with an ERP system for larger businesses)
Business insights and reporting
Audit trail with time stamping
Customer messaging, such as text messages to confirm when engineers will arrive
Ability to control the workflow step-by-step so nothing is missed
Are you short-listing suppliers that can deliver on all this?
#4. Does the supplier match up to the solution?
When you choose a job management solution, remember you're not buying just a solution, but a supplier as well. The right supplier can turn into a fruitful business partnership.
Ask these key questions:
Ensuring your chosen supplier can support you on your job management automation journey is vitally important. Make sure the service levels match up to the technical elements of the solution.
#5. Does the solution have the capacity to scale with you?
Finally, as your business scales, you need job management software that has the capacity to scale with you.
Can it handle increased workloads while adding users with minimal cost impact? Can you add integrations, such as Xero, as you grow? And is the supplier constantly updating the software with new features?
Equally important, is the solution fast and flexible to launch? Some software requires complex IT involvement, while others can be up and running straight away.
In short, make sure the solution suits your needs today and has what you need in five years' time.
If the answer is yes, put that vendor on your shortlist.
Getting it right when making decisions on job management software
The benefits of job management software are well-recognised. You can save significant time, improve productivity, reduce your admin, and increase efficiency.
We can't say it enough. Making sure you select the best solution for your business is the crucial step in achieving the benefits field service management software can deliver.
When narrowing down your options, be sure to read customer reviews and compare features and benefits.
Hopefully, this blog has given you some ideas of how to get it right when you're choosing job management software.
When in doubt, schedule a demo
Scheduling software demos are an excellent way to understand each software better and get a better feeling for their customer support.If you're ready to put BigChange on your shortlist, why not book a one-on-one demo today? Our team will show you how to win more work, take control of your operations, and deliver the best customer experiences.
Read Next