Mental Health & Wellbeing Round Table
Back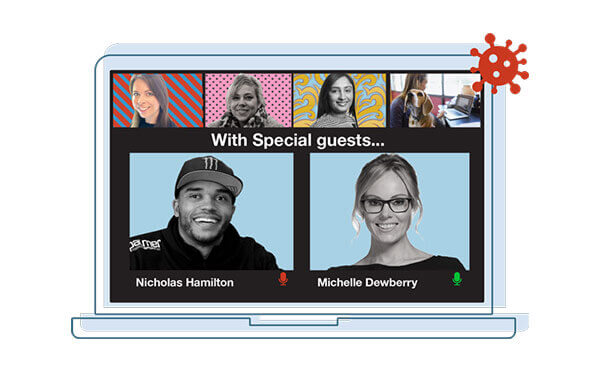 Mental Health & Wellbeing Round Table – BigChange panel discussion on supporting mental health and well-being during the COVID-19 pandemic.
In the first of a series of BigChange virtual round tables talking about topical issues facing the British industry, this panel discussion examines the impact on mental health that Covid-19 has, recommendations on what employers should be doing over the coming months and concludes in a questions and answers session.
Thank you to all our panellists for their contributions to this informative and inspiring discussion:
Rebecca Burn-Callander, Business Journalist (host)
Nicolas Hamilton, Racing Driver and BigChange Ambassador
Michelle Dewberry, Businesswoman & broadcaster and BigChange Ambassador
Laura McCullagh – Mindful Employer Coordinator – Leeds Mind
Steve Broughton, BigChange customer – SafeGroup
Kevin Sherwood, BigChange customer – Sherwoods
Alex Epstein, BigChange Marketing
Sonal Sidpara, BigChange HR
Alexandra Abrahams, BigChange Training
Donations are welcome, and should be directed at Leeds Mind.
Read Next