Growing BigChange in 2020
Back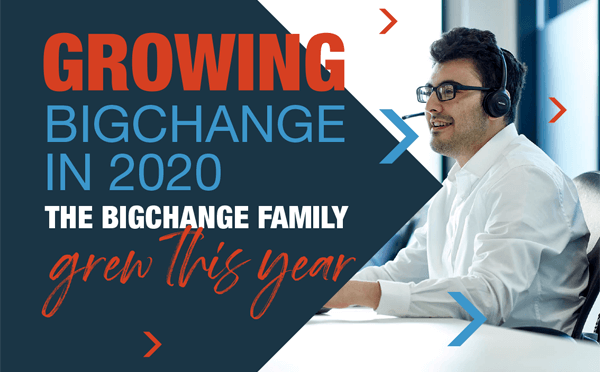 15 December 2020 – To finish our round-up of 2020, we look back at how the BigChange family continued to grow this year.
There were 29 new hires across the business in 2020. HR Manager Stuart Thorburn says, "A number of these moves were key, strategic senior-hires, that will move BigChange forward."
BigChange also invested in skills. We ran almost 40 separate courses in 2020. Stuart says, "We had just over 350 participants levelling up their skillset across a range of initiatives."
When the company needed to move to a working-from-home model, we worked hard to ensure employees stayed happy and productive. "Everyone at the company benefited from a personalised assessment of their new work environment", notes Stuart, "which helped us get them the resources they needed to effectively work remotely."
BigChange will continue to improve how it engages people from home, as large parts of the company look to stay remote in 2021.
Stuart says, "We're adapting some of the systems we use to communicate for a more social purpose and have started working on 'thought-provokers', checklists for people planning meetings, to keep the time employees spend in unnecessary meetings down."
Read Next