Earth Day 2021: making a bigchange
Back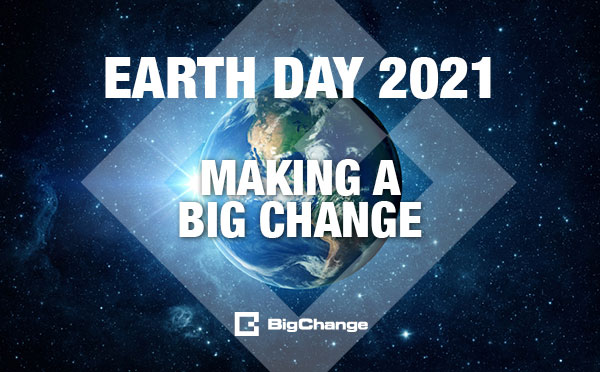 BigChange is commited to tree planting initiatives this year to celebrate earth day 2021
In 2020 alone, BigChange and its clients saved the equivalent of 3000 trees worth of paper and reduced unnecessary driving miles equivalent to 5 million kilograms of CO2.
BigChange customers have become virtually paperless and no longer incur the costs or consume the materials related to printing invoices, job-cards, certificates, delivery notes and driver safety checks. BigChange CEO Martin Port wrote passionately in 2019 about cutting carbon for all the right reasons. You can read that blog entry here. Below we are proud to share some real-life savings that our customers have achieved using the BigChange system. We also highlight some of our stand-out features of the BigChange system that will help you on your path to becoming more sustainable, more efficient, and more profitable, as well as delighting your customers along the way! 
Sheffield City Council saves 75,000 pieces of paper a year in one department alone
When it comes to the digital transformation of public services, Sheffield City Council has taken a pioneering approach to improve how key services are delivered, working in partnership with BigChange. BigChange's cutting-edge mobile workforce system has already improved the efficiency, compliance, and performance of several key services, as well as the day-to-day experience of service users and council employees. The paper savings alone include 30,000+ daily vehicle checks that have now been digitised. By employing smarter logistics in social housing maintenance, Sheffield has reduced driving time and CO2 emissions (they have seen a 27% reduction in CO2 emissions in Housing, Repairs and Maintenance Logistics).
Mark Betts, Senior Service Improvement Manager at Sheffield City Council commented:
"Many of our processes were labour intensive and involved lots of paper."

"Drivers and assistants would come in and complete a paper-based vehicle check. They would collect passenger audits and run sheets, both of which were on paper. They would have to do this twice a day. BigChange has revolutionised how we deliver this vital service."
You can read the full report on Sheffield City Council's digital transformation here.
Silentnight saves 400,000 litres of fuel annually
Silentnight, the UK's leading bed manufacturer, reported that it had saved 400,000 litres of fuel worth £500k after implementing a driver behaviour programme using the BigChange system. As part of this, driver behaviour was regularly reviewed, and a bonus paid for those who improved their MPG and lowered their level of engine idling. For Silentnight, use of the BigChange system for managing deliveries and fleet management forms part of their overall sustainability strategy. This contributed to their prestigious 2017 Sustainability Award from the Furniture Makers' trade body.
Robert Livingstone commented:
"BigChange technology has ticked so many strategic boxes for us; it's driving tangible savings, transforming customer experience and is a key part of our sustainability drive. It has no doubt contributed to the prestigious 2017 Sustainability Award we received from the Furniture Markers' company."
The full case study can be read here.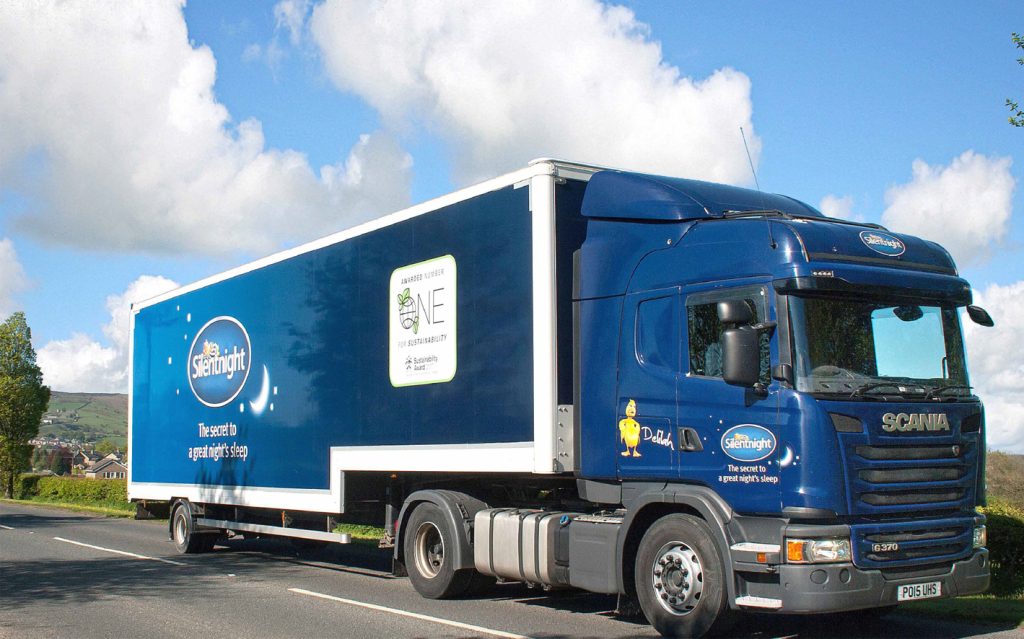 Paperless job-cards, certificates and delivery notes
BigChange has customers in over 60 industries, all of whom are now able to work paperlessly. Customers reap numerous benefits, both environmental and business, including saving paper, time in double keying, and delivering a superior experience for their customers.
Paperless daily vehicle checks
Switching to electronic daily vehicle checks is another way for BigChange customers to save time and money and use less precious resource.
Paperless timesheets, invoices and financial documents
Engineers and other field-based mobile workers submit their timesheets and job-related documentation electronically using the BigChange app, saving paper and ensuring data is received instantly. Quotes and jobs can also all be signed off electronically. In addition, you can invoice instantly from the system without the need for a paper trail.
Our scheduling assistant has saved our customers millions of miles
BigChange customers benefit from the scheduling assistant. It ensures the optimum resource is deployed for each job, taking into account travel time and the live location of vehicles and mobile workers. It also factors in constraints such as the need for specific vehicles, parts and equipment. (You can read much more about BigChange's Job Scheduling capabilities here.) Use of the scheduling assistant takes the guesswork out of minimising unnecessary miles driven and boosts first-time fix, further saving time, fuel and lowering carbon emissions.
It's a win for our customers, a win for their customers and a win for the environment.
Read Next