BigChange Drives Local Government Transformation with the Association for Public Service Excellence (APSE)
Back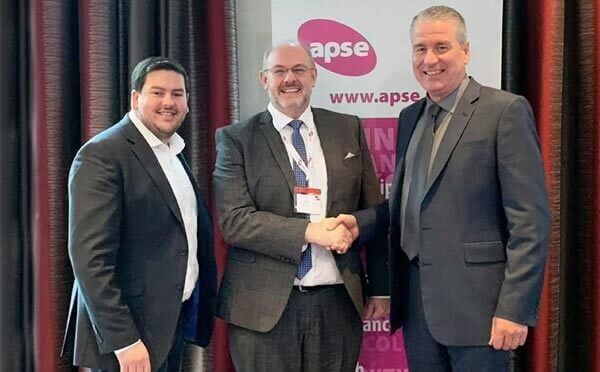 BigChange, Leeds-based mobile workforce technology company, has become an Approved Partner of the Association for Public Service Excellence (APSE).
APSE is a network of local government representatives formed to promote excellence in the delivery of frontline services to local communities around the UK; a key area for BigChange.
The BigChange 5 in 1 system combines CRM, job scheduling, a mobile app, vehicle tracking, and an on-demand booking app. that eliminates 100 per cent of the paper to automate all of the manual processes undertaken by back office and mobile workers. JobWatch can be used to simultaneously manage both in-house and sub contracted operations through their brand new BigChange Network Platform with a single system that provides full management and financial reporting creating digital transformation.
Martin Port, CEO of BigChange comments:
"As local authorities strive to improve efficiency and accountability, there is a growing need to eliminate cumbersome paperwork by introducing digital working. It's especially important for council services involving staff who are out and about all day doing essential community work or providing transport services."
JobWatch is already in wide use to manage services such as Special Education Needs, Waste, Passenger Transport, Property Servicing and Repairs, Social Housing, Highway Maintenance and Pest Control. The system is easy to configure for any service and includes a new booking app allowing local residents and businesses to book services from their smartphones.
Port adds:
"We see membership of APSE as the ideal platform to engage with local government and especially those people who are forward-thinkers looking to improve public services through the use of the latest technology,"
Port continues:
"With JobWatch we have developed a platform that is already being used to completely transform council services. It replaces a number standalone legacy systems with a much more useful and affordable 5 in 1 solution utilising the latest cloud and mobile technology."
By utilising the cloud and mobile apps, BigChange offers a highly flexible and simple to use solution and requires no special IT equipment or support – everything is available 24/7 though a secure web connection from any web-connected device.
Read Next