A Message to BigChange Customers
Back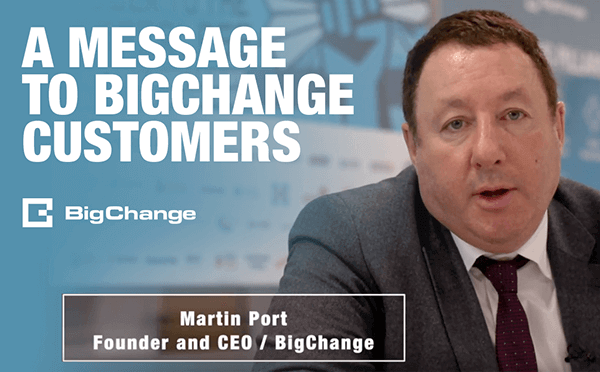 A Message to BigChange Customers.
Martin Port, Founder and CEO of BigChange:
I wanted to tell you personally, that I'm thinking of you, thinking about the challenges you're facing at the moment. But what I want you to know, is that BigChange are here for you.
Roadcrew is available 365, we want to spend time supporting you, to help you, and enable you to carry on with your work where possible.
Even though our offices are closed, we are here for you. We have an army of people manning the phones from their bedrooms, from their living rooms, from their home offices. They're all there for you. And we're going to make sure that you know that we're only a call away.
Please keep in touch, anything you need, we are here for you.
Thank you.
Watch the Video:
Read Next