Why Nic Hamilton?
Back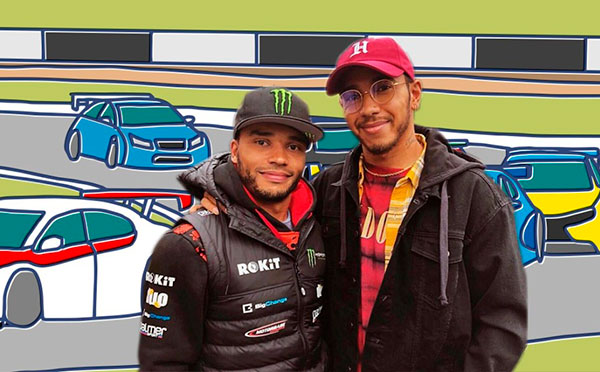 Back in 2017, a young man arrived at the BigChange office in Leeds to give a Motivational Monday talk.
He wowed the team here with his story. Born with cerebral palsy, his parents were told he would never walk. But, even as a young boy, he displayed the resilience that marks him out as an exceptional human being. He went to a school for the able-bodied, and worked hard every day to manage his condition so that he could walk alongside his peers.
When he got to secondary school, he had to carry a heavy school bag, and found himself struggling to keep up with classmates who ran between lessons, so he decided to try a wheelchair.
Four years later, the muscles in his legs had wasted away and he was no longer able to walk. But he refused to give up. He taught himself to walk all over again, putting himself through a gruelling regime of stretches and exercises. I can't imagine how difficult it must have been to stay inside stretching at break times while his friends had fun and chatted outside.
All of this alone is enough to showcase this man's indomitable spirit. But his story didn't end there.
Nic Hamilton has gone on to follow his brother Lewis into the world of racing. He has never let his condition stand in his way, and has competed in some of the industry's most prestigious events, including the Renault Clio Cup series. He has to work harder than any other driver in the sport – a simple acceleration or use of the brake can cause him immense discomfort. "I think of myself as a Paralympian competing in the Olympics," he once told me. "There is no one else like me in this sport, doing what I'm doing."
That chance meeting, four years ago, was the beginning of an amazing relationship between Nic and BigChange. I am proud to say Nic is now an ambassador for the business, and still engages with the team here on topics like resilience and the power of never giving up. He also goes out into the community and talks about our shared values: our commitment to road safety, the importance of building an inclusive society, and our passion for making a big change in the world.
I wanted to talk about Nic today because I think that his story has never been more relevant and important. Many young people are feeling disenfranchised as a result of the global health crisis. Nic is an example of what can be achieved when you keep the faith and never give up. He wasn't born into privilege: both he and Lewis are self-made men, who have worked hard to get where they are today. At BigChange, we prize that spirit and determination very highly.
As a CEO, I think about the purpose behind this business every single day. I know that when people meet Nic, and hear about his extraordinary life, they will know exactly what we stand for as a company. As a Board Member of Business In The Community, I was delighted when Nic agreed to give a talk for the charity at a school in Bradford, in partnership with the Prince's Trust. The kids were blown away by his strength, authenticity and humour.
Nic has all the qualities I admire. At BigChange, we want to support the doers, give equal opportunities to all, reward hard work, consistently strive to be at the top of our game, and try and make the world a better and fairer place any way that we can.
We recently pledged to continue supporting Nic's career and upcoming races; it has been thrilling to see him compete in recent years. It has been an absolute privilege to be involved in his journey in some small way, and to watch his career unfold. I know that great things lie in store for Nic and I just wanted to express my gratitude to him for a wonderful partnership. Thanks, Nic. You are the best.
Read Next