Our small change we hope will help towards making a big change for Transaid
Back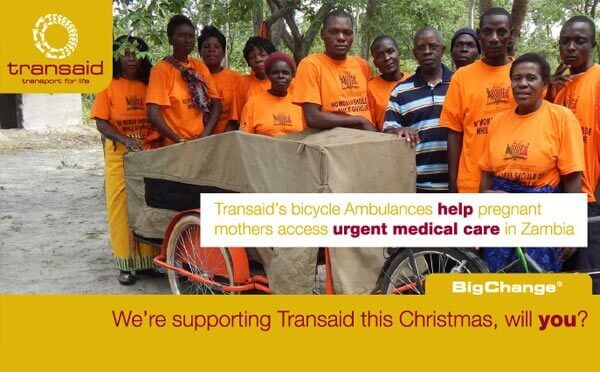 Transaid is an international development charity that identifies, champions, implements and shares local transport solutions which improve access to basic services and economic opportunity for poor people in developing countries.
Identify local transport solutions by conducting research, implementing pilot projects, and always ensuring robust monitoring and evaluation
Champion local transport solutions though advocacy programmes with donors, government and implementing agencies
Implement local transport solutions by building local skills and knowledge, and where necessary provide technical assistance where needed
Share local transport solutions by making resources available online in the form of case studies, tools and methodologies.
Transaid's history goes back over 25 years when a group of dedicated individuals from The Chartered Institute of Logistics and Transport, Save the Children and our patron, HRH The Princess Royal, inspired and built the practical, professional development charity that Transaid is today.
Through combining expertise of the UK Transport & Logistics Industry with our longstanding experience of working in the developing world, we partner with organisations in the public and private sector including local community organisations, governments, institutions and donors to build capability and achieve our aims.
This collaborative approach enables Transaid to provide innovative solutions to some of the key challenges facing transport and development today.
Support Transaid today https://www.justgiving.com/transaid/donate/

Martin Port
Founder & CEO
Read Next