Let's be optimistic about our new "pro business" Prime Minister
Back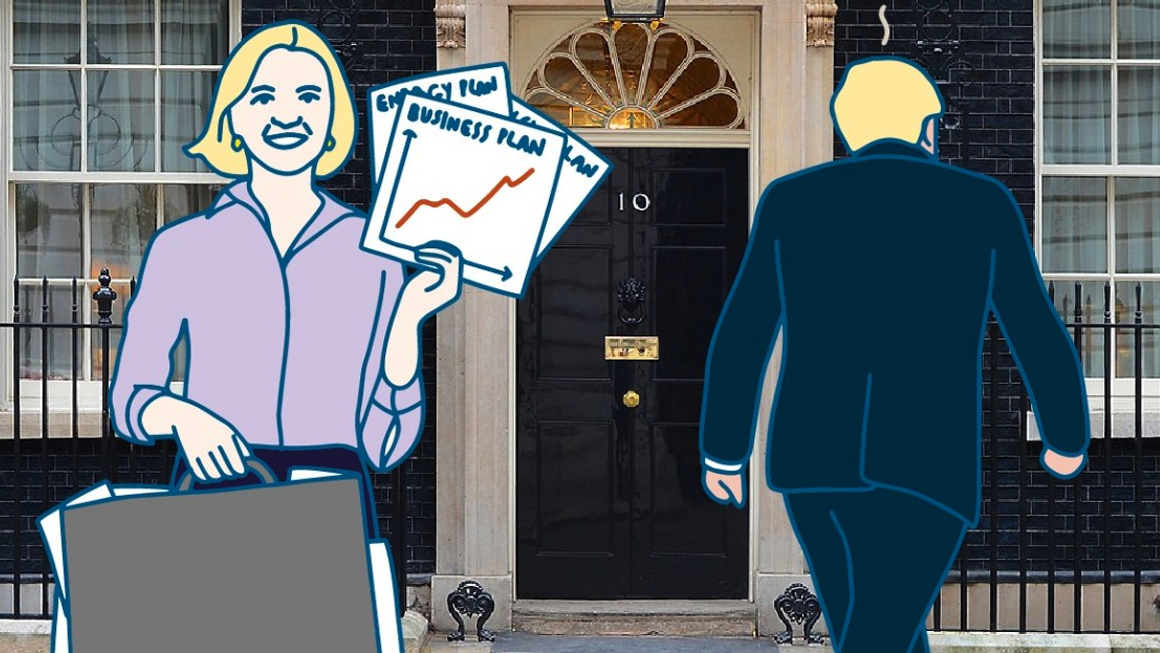 Let's be optimistic about our new "pro business" Prime Minister
Things have been tough recently for business leaders. So many challenges to contend with: rising energy bills; the cost of living crisis; pandemic loans to be repaid; and worrying rises in inflation. But you know me, I look for the silver lining in every cloud.
We finally have clarity on one thing: we have a new Prime Minister. Liz Truss' selection puts an end to weeks of prevarication and delay. So much political energy has been wasted on trying to curry favour and now Truss can focus instead on carrying out her campaign promises.
Our incoming Prime Minister has pledged to cancel planned corporation tax and national insurance hikes, cap energy bills for small firms, and possibly reduce VAT and business rates. She has declared her intention to focus on growth and productivity, which is music to my ears. I don't like to second guess politicians, but she seems to have a pro-business stance, and a willingness to take decisive action, which is what this country needs.
I'm not alone in my optimism. Jonathan Geldart, Director General of the Institute of Directors, writes: "We warmly welcome the appointment of a new Prime Minister and hope that we can now move on from the recent political uncertainty that has had a real impact on business confidence."  
Stephen Phipson, CEO of Make UK, the manufacturers' organisation says: "We congratulate Liz Truss on her appointment and look forward to discussing the critical importance of manufacturing, a sector that delivers millions of well-paid, highly skilled jobs across the whole of the UK." It feels like the whole business community is willing her appointment to be a beneficial one, hoping against hope that she sees the value we bring to Britain and its economy. 
Entrepreneurs can grow in challenging times
At BigChange, we have seen our entrepreneurial customers grow during challenging times. They never gave up, kept innovating, and always looked for the silver linings.
Entrepreneurs are optimists by their very nature, always sure they can find solutions to problems, that they can create value, help people, create jobs, and provide for their families. When others cut budgets, entrepreneurs invest. When some downsize their marketing departments in response to recession, entrepreneurs double down to increase market share.
I spend as much time as I can with our BigChange customers.
Recently, I visited super growth customer Vital Power Limited, which is one of the fastest-growing generator service solutions companies in the UK. T
heir vision is to become the most trusted critical power provider within the sector and I am delighted that BigChange is proving to be instrumental in realising these ambitious growth plans.
Steve Morris from Legionella & Fire Safe has been using BigChange since his first year in business.
"It's been a godsend, driving efficiencies across the company," he says. "Running a business that's growing 75% a year is like trying to hold onto a kite on a windy day. BigChange removes all the noise and hassle so we can focus on the growth."
When I went to see Ivan Smyth, who founded outstanding high-growth BigChange customer Quest Waste Management in 2015, he told me he has grown the organisation to 50 people in a few short years, expanding headcount by 30% a year; that's a lot of job creation.
Another great BigChange customer, Steven Lannon from Precision Utility Mapping in Scotland, uses our technology to service clients across the UK and Ireland. It's another example of how hi-tech firms can support one another's growth and success in parallel. 
Business leaders have been through such a torrid time, running the commercial equivalent of the Grand National over the past few years. They have jumped fence after fence. Some fell at Becher's Brook.
Let's hope this is the final furlong and that we can all emerge as winners.
Read Next