In search of innovation: My trip to Israel
Back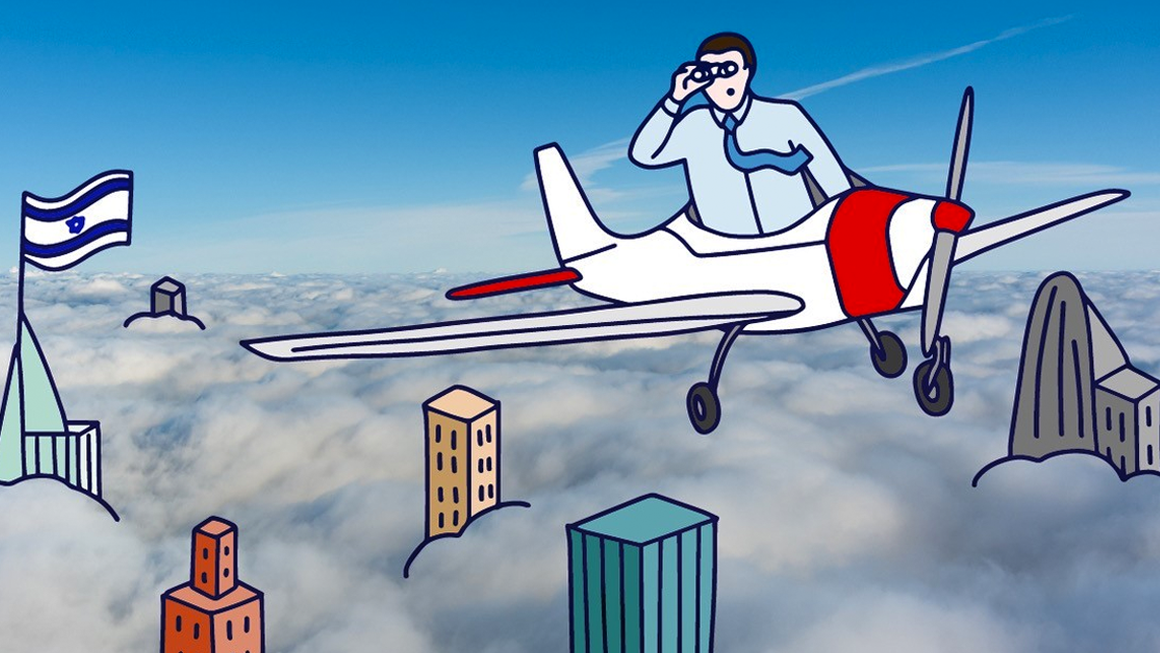 As an entrepreneur and investor, I'm always keen to find out about new technologies, new inventions that will shape the industries of the future. These days, innovation moves so fast – if you stand still, you'll get left behind.
When I was invited to join a delegation attending this week's "Building the Future" event in Israel, I jumped at the chance. As founder and chairman of BigChange, I like to stay on top of proptech and contech (property and construction technology) as many of our customers operate in residential and commercial property, or infrastructure and maintenance sectors.
As an investor in Rated People, developments in these sectors are also hugely relevant to many of the tradespeople on the platform.
I'm spending five days in Israel, attending pitches and fact finding sessions with some of the nation's most promising start-ups and growth businesses.
I'm learning from many industry experts too, who can advise me on trends and ask insightful questions of all the presenting entrepreneurs.
Among these specialists are: 
It's been fascinating so far. Here are some of the highlights.
Advanced modular construction
One of Israel's most successful contech start-ups attended a Q&A session on Monday. Veev has reinvented the way in which homes are built, using tech and smart materials to create energy-efficient, beautiful buildings in a fraction of the time.
Veev's homes can be built four times faster than the industry standard and with 47% less CO2 emissions. It has raised $600m in funding to date and is Israel's first Contech unicorn.
Energy-saving buildings
I was very impressed by smart infrastructure start-up Setpoint, which is developing a self-learning plug-and-play climate intelligence platform for commercial buildings. 
The idea is that Setpoint's climate intelligence tech automatically manages all the energy-consuming devices in every room, so that businesses pay minimal energy costs while maintaining comfort for the people in the building.
Technology like this will be vital as nations around the world strive to reach net zero.
The future of construction
Construction sites are getting a technology makeover. Ception is the developer of MineCept, an AI-based system for reducing accidents and improving the productivity and profitability of heavy equipment at construction sites, mines, quarries, and industrial plants.
The system is designed to lower operation costs and help make projects more sustainable. 
MineCept uses advanced, real-time, high-definition 3D mapping and precise positioning technology to provide full situational awareness of a machine's surrounding environment.
Put simply, diggers can now spot the pipe lurking beneath the earth so that it doesn't accidentally damage it when digging.
The robots are coming
More and more of the low-skilled jobs in the construction industry are going to be completed by robots. 
Okibo is a pioneer in this field, using autonomous robotics algorithms, advanced computer vision, laser detectors, geopositioning, and inertial motion sensors.
It was founded in 2018 and has already made great strides in terms of technology; its robots can now perform various kinds of manual labour, such as plastering and painting.
The idea is to reduce cost, and free up human beings for more high-skilled jobs.
Construction is an interesting industry because margins can be tiny, so every saving, every bit of waste that can be eradicated from the pipeline matters.
Being part of this delegation has made it so clear that the focus over both the short and long term within property and construction is all about reducing waste, getting projects right first time, and making buildings greener, more sustainable, and easier to maintain.
These are all interesting trends that affect customers and stakeholders at both Rated People and BigChange. 
I encourage all the entrepreneurs and leaders reading this post to break out of your routines and the day-to-day grind and venture out to attend an event like this. It doesn't even have to be sector specific.
It feels so good to have a front seat here, hearing about the innovations that are changing our world and the way we do business. Get on a mission!
Read Next