Chairman's blog: There's luxury and then there's LUXURY
Back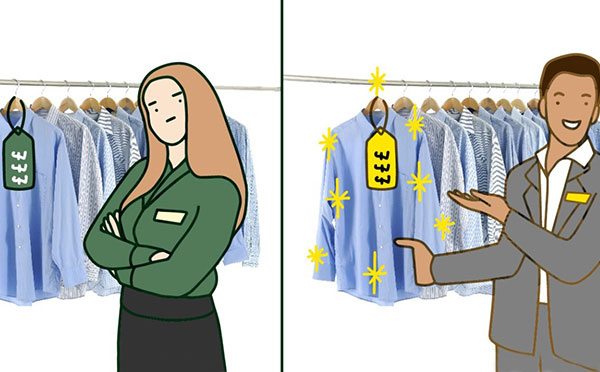 There's luxury and then there's LUXURY. What really defines a luxury brand? Is it all about heritage? Is it about price? Store location?
For me, the thing that truly defines a luxury brand is exceptional customer service. When you have a Leeds accent and you walk into a department store in London and they treat you as though you're the most important customer in the building, that's a luxury experience.
Luxury is not a stale, overpriced shopping environment where staff are disengaged, and customers are made to feel like they are unwelcome intruders.
Last week, I headed into Central London to visit the iconic department stores Harrods and Selfridges. I can't tell you how different the two experiences were. When I walked into Harrods, I felt like I was walking into a stately home. There were few customers, there was no buzz. Staff behaved as though we shoppers should be grateful to be allowed into the hallowed halls at all.
When I went to Selfridges, it was a completely different story. The whole store was humming with activity. Staff couldn't have been friendlier. I wanted to buy a new shirt but my favourite designer did not survive the pandemic, unfortunately. The staff took me to another concession, where they fixed me up in no time. I needed something altered and the guy there said, "No problem. I'll have it for you in half an hour." I've never experienced such incredible service in a retail environment.
The store director, David Jarvis, was walking the floor to check that everyone was happy. I was so impressed by the quality of the service that I introduced myself to offer my congratulations. I like to give praise where it's due.
Harrods' history goes back to 1849. The name is synonymous with luxury, and it remains the largest department store in Europe. Selfridges is also a venerable institution, opening its doors in 1908. Yet despite their illustrious heritage, they are completely different entities today.
The lesson for me after that shopping trip was that a business can never rest on its laurels. Whether you're in retail, finance or technology, customers expect a high-quality service; when we are disappointed, it is jarring. It doesn't matter how old and established you are, even ancient reputations are not immune to modern headwinds.
Harrods' revenues hit £2bn before the pandemic. It is still a retail titan following the crisis with revenues of £1.04bn but growth will stall if it cannot tempt back shoppers, especially with international visitor numbers at record lows. Selfridges, in contrast, is clearly focused on growth, wowing visitors with a unique and fantastic experience. I know who I would put my money on to finish 2021 on a high.
As BigChange grows and its reputation spreads across the globe, I know one thing for certain. I hope to become the Selfridges of mobile workforce management. Not the Harrods.
Read Next