CEO's Blog – The next chapter: a new life in America
Back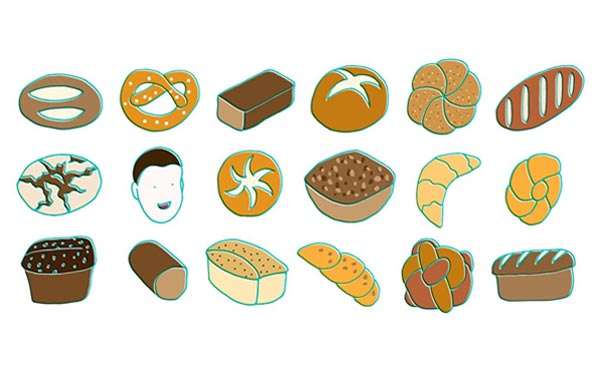 But that was only the beginning.
I think that a real turning point in my life was when I decided to stop working for my father and start a new life in America.
I was 24 at the time, and yearning for my independence. I wanted a clean break, so moving to the United States, where no one knew me, seemed like a good idea.
Providence helped me get there. I had a contact over in Germany who had a speciality bakery business. He asked me to go with him to sell his bread in New York.
So there I was, living in a small apartment next to the bakery in New Jersey. This was the making of me. I learned to keep a clean apartment, iron my own shirts, and be completely independent. I came out from my dad's shadow. He was such a character and a well-known businessman… it was a relief to be able to just be Martin, rather than Jeffrey's son.
I used all my sales skills to build up that business, and I ended up selling speciality German bread to some of the world's most famous hotels, including the Waldorf Astoria, Plaza Hotel and even the United Nations Dining Room.
Hard work really does pay off. This was the lesson I learned back then. This was also the time when I learned to survive on just four hours' sleep a night. It's incredible what you can achieve during those extra hours.
Three years later, in 1989, I decided to come home and start my own bread business. I launched Kroustie in Leeds, and started making gourmet bread. We grew and grew, until we were supplying bread, patisserie and cakes to restaurants, hotels and delicatessens all over Yorkshire.
These were the days when most people were eating those mass-produced, plastic-wrapped loaves of Mighty White. Imagine what people thought when they tasted our gourmet rye and pumpernickel loaf? It went down a storm.
That business never went bust but it didn't make much money either. I used to get up at midnight and work 18-hour days. It was relentless. But I just couldn't get the right kind of scale into the business. I decided to sell Kroustie in 1998.
My BigChange came in 2002, I bought some hardware from a French firm and launched Masternaut, which helped customers with fleets to track vehicles. Masternaut became one of the fastest-growing businesses in the UK and a market leader. Then, five years ago, I started over again when I launched BigChange, which is an all-singing, all-dancing mobile workforce app and job management tool.
I've told the story of my early experiences as an entrepreneur to show others what can be achieved with a bit of determination.
Imagine you want to get a table at your favourite restaurant. You head there and see a queue going around the block. The manager says there are no tables. What do you do? I would always get the table. If someone says it's impossible, I make it possible. Once this happens a few times it becomes a self-fulfilling prophecy.
I'm a strange mixture of optimist and realist. I always think my ideas will fail, which forces me to work three times harder. That attitude keeps my feet on the ground. But I'm also really good at celebrating successes and appreciating the little wins.
Next week, I'll share three most valuable lessons I've learned in business.
See you then.
All the best

Martin Port
Founder & CEO
Read Next