CEO's Blog – Tech can make SME sector more efficient
Back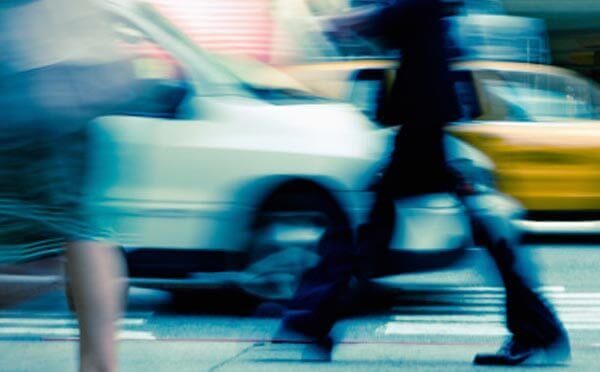 Yorkshire's smEs can deliver a huge productivity boost to Britain's economy after Brexit if they embrace new technologies, an entrepreneur has predicted.
Speaking at a Connect Yorkshire event in Leeds, Martin Port said many companies turning over up to £25m still rely on accounting software, spreadsheets, emails and paperwork to manage their operations.
He said: "Yorkshire was at the forefront of the first industrial revolution with coal mines, steel works and textiles mills. "Yorkshire can be a world beater again if SMEs, the lifeblood of our economy, embrace new technologies to become more efficient and more agile. SMEs can automate everything behind the scenes and free up their people to focus on the human side. Technologies will cut out waste and failure and allow customers to serve themselves." Mr Port said smarter mobile workforce management will lead to greater collaboration between companies. He said they can use data insights to share jobs and save travel costs, which in turn will reduce the growing number of commercial van journeys on roads. Mr Port said technology can also help SMEs to become safer and more compliant with health and safety regulation and added the development of driverless vehicles will lead to fewer accidents as cars and lorries stick to the speed limits. An increase in productivity would provide a big shot in the arm for the North of England's economy, a stated priority for the Government after Britain's departure from the EU. Productivity is a measure of output by hour per worker and is a key economic indicator.
Mr Port is founder and chief executive of BigChange, a fast-growing technology firm which helps companies plan, manage, schedule and track mobile workforces and transport operations. He said the vast majority of his company's 600 customers are growing and adding new employees. BigChange and Connect Yorkshire, the not-for-profit membership group for entrepreneurs wishing to grow their businesses, hosted the roundtable event to discuss the impact that technology will have on Yorkshire businesses over the next decade.
It was attended by owner managers from some of the region's most successful companies, who were either Entrepreneurs in Residence or members of Connect Yorkshire, and chaired by Connect Yorkshire chief executive Nick Butler. Simon Gray, managing director of Boost Drinks, told the gathering: "If companies are investing in technology, they are investing in people and quality of output. "If employees are not sitting on the motorway for two hours and they can get a better work-life balance, it will generally lead to more sales and more profits." Simon Bodsworth, managing director of Daval Furniture, said technology can be used to inspire customers and get rid of grey areas in expectations. Mark Gibson, managing director of e2m ltd electrical engineers, said technology can create a sense of theatre for customers. Samantha Goodhart, managing director of Bon Couer Fine Wines, said some customers embrace technology but others do not. "For us, it's about personalising what we do," she added. "It allows our staff to spend quality time with our customers." Alistair Maiden, founder of legal engineering business SYKE, said the nature and complexity of technology means that many companies can lose sight of user experience. "If you focus on user experience, you will probably win," he added. Mark Bowers, chief executive of Redfern Travel, said his company had achieved huge productivity gains through the use of data processing in an industry dominated by legacy IT systems from the 1970s.
Mr Port launched BigChange in 2012 after exiting Masternaut, the telematics business he founded in the UK and led through a series of acquisitions. BigChange is on course for sales of £7m this year and £12m in 2018. Customers include SMEs, corporates and public sector organisations. It has 60 employees. The company has won a number of accolades, including this year's Yorkshire Post Excellence in Awards, and was named in the Deloitte 2017 UK Technology Fast 50. It is expanding into Europe and the United States, via new offices in Paris and New York. Connect Yorkshire specialises in helping regional businesses to achieve their growth ambitions through its network of experienced Entrepreneurs in Residence who provide time and expertise free of charge to members.
Read more at: https://www.yorkshirepost.co.uk/news/tech-can-make-sme-sector-more-efficient-1-8895756

Martin Port
Founder & CEO
Read Next