CEO's Blog – Strong growth for BigChange in the first quarter 2020
Back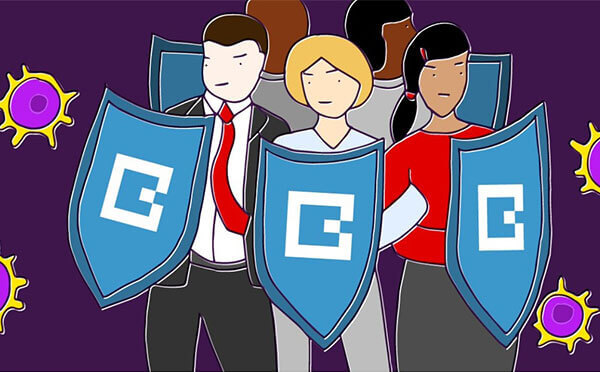 Strong growth for BigChange in the first quarter 2020
Earlier this week, the Chancellor announced that the UK economy shrank by 5.8pc in March, the fastest contraction since the peak of the 2008 financial crisis. I doubt anyone will be surprised by this development, given the significant impact of the COVID-19 lockdown on British industry. This is why I am delighted to have some good news to share. Despite the economic gloom, BigChange has posted strong Q1 results for this year.
Between January and March, the company generated sales of £5.5m, up 50% on the same quarter in 2019. During the period, BigChange won 80 new customers, adding a total of £8.3m in new contact wins. The first quarter of 2020 was also a profitable one for BigChange, with an EBITDA of £720,000.
As you all know, the COVID-19 pandemic caused the UK Prime Minister to impose a full lockdown at the end of March, and BigChange – like many businesses – was forced to change working practices for two weeks as we adjusted to the new measures and trading conditions. I'm so proud that the company has managed to deliver impressive growth in the face of many challenges.
BigChange is an international company, which now trades in multiple territories across the globe, including France, Ireland, Norway, Australia and the US. During the first three months of this year, the French arm of the business grew significantly, expanding its base to reach 20 customers.
Last year, I predicted that BigChange would hit £23m in turnover by the end of 2020. We are still on track to hit revenues of more than £20m at the end of this financial year, which is a huge achievement. Credit to all my BigChange colleagues for their hard work and resilience.
I would also like to thank all our loyal customers, who have helped us to grow at a time when many businesses are struggling. There are now over 45,000 people around the globe using our system, from a customer base of 1,300 companies.
At the start of 2020, BigChange made a number of high profile contract wins. Special mention here goes to our new partnership with Sunbelt Rentals, Inc.(formerly A-Plant), part of Ashtead Group Plc, the largest equipment rental company in the UK.
It is a testament to our innovative and brilliant JobWatch system that so many companies are using the platform to enhance customer service, drive efficiency and generate growth – against all odds – during this time.
During the first quarter of this year, BigChange received the highest honours that can be given to a British company. We won a Queen's Award for Enterprise, in the much-lauded Innovation category. We have also been selected as one of the best companies to work for in the UK, securing a place on the Best Companies' 2-Star list. BigChange was also ranked 12th out of 50 companies as part of the MegaByte 2020 Top 50 in UK Technology.
These are difficult times for everyone – and BigChange will doubtless experience a slowdown in the second quarter of the year. However, I'm delighted to report that since April 1, the company has secured £300,000-worth of new business in France, and won £1m in new contracts across the business as a whole.
I founded this business seven years ago to help business of all sizes harness the benefits of a powerful, feature-rich mobile workforce management platform. Today, we offer combined back office CRM, job planning and scheduling, a rich mobile app, customer portal and vehicle tracking to help organisations go paperless, drive efficiency and protect the safety of lone workers. In response to COVID-19, BigChange launched a hands-free signature feature, allowing engineers on the road to minimise contact with others. I hope that our performance this year proves that we are not going to let this virus dent our progress, or hurt our customers.
Read Next