CEO's Blog – Stalkers Transport report a BigChange in drivers' basic pay up 18%
Back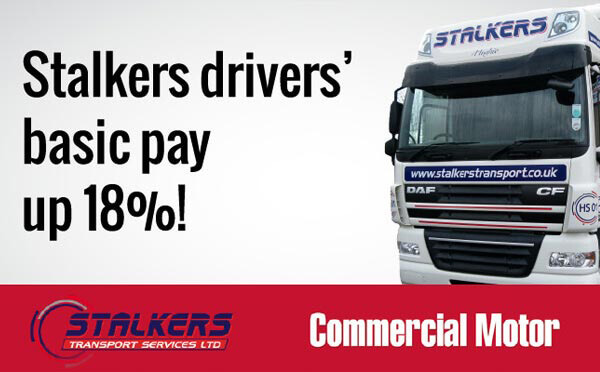 DRIVERS AT Stalkers Transport have seen their basic pay soar by 18% this year after working with the company to cut fuel costs.
The increase follows last year's installation of BigChange Apps's telematics system across Stalkers Transport's 62-vehicle fleet. The system monitors drivers' fuel economy and driving behaviour. The company chose the telematics system because it allows drivers as well as managers to monitor their scores creating a league table. Stalkers MD Karen Stalker said the system is friendly competition between drivers which had seen a significant impact on fuel usage and driving standards.
"We had the kits installed in all of our trucks and each one is driver-specific. It scores their overall driving behaviour so at the end of the day when they log off they can see where they are ranked against their colleagues," she said. Stalker said the firm made it clear to the drivers that any savings would be passed onto them in the form of pay rises and monthly £100 bonuses. "We were aware that we weren't paying the best rates of pay to our drivers in the leaner years. But for us to be able to change that, the drivers had to help us to help them." Stalker said fuel savings have been significant. "MPG has improved by 8.2%."
"It has massively reduced idling time and generally improved driving standards. This has also resulted in much lower numbers of accidents and incidents." She added: "we have been able to give the savings back to the drivers firstly in terms of a significant wage rise, which equated to 18% onto their basic rate, and secondly as a fuel bonus if they get a perfect 10 score for the whole month."
Article taken from 20/08/2015 edition of the Commercial Motor Magazine.

Martin Port
Founder & CEO
Read Next