CEO's Blog – My top tip: take off the blinkers and demand a 360-view
Back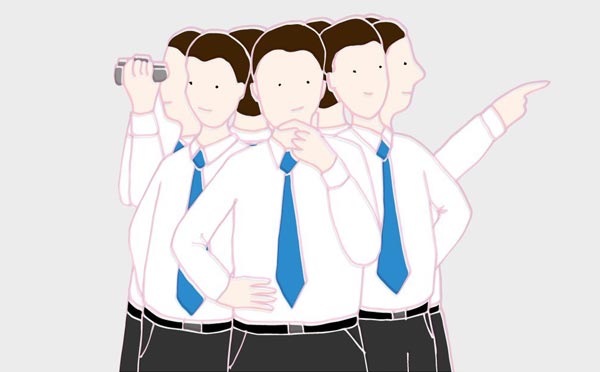 I'd like to share a little secret with you. Every five years, I do this one thing, which helps me to maintain the growth and success of my business.
I started doing it at my last company, Masternaut, which became Europe's largest vehicle tracking company, and I've just done it at my latest venture, BigChange.
I call this process the "360". It involves taking a comprehensive look at the health of your company.
I can't stress enough how transformational this simple exercise has been for me, and I can't recommend it highly enough. Any entrepreneur who wants to truly understand their business, their customers, their employees, and realise their aspirations, needs to do this.
So, where do you start?
The exercise usually takes me about four weeks, from start to finish. I tend to work with an external agency – you could pay anything between £5,000 to £100,000+ for this kind of brand overhaul, dependant on your business size. I feel it's well worth it, as this investment generates a minimum of five years' worth of benefit.
You also need to prepare for the 360 in advance. At BigChange, we collect a lot of data and customer feedback, which means we have a lot of information to work with. If you want your 360 to be effective, you need this kind of data too.
For example, we ask every customer for their thoughts on BigChange at least once a year. You shouldn't ask too many questions – we don't expect clients to waste an afternoon on this. We just stick to four things: What product did you use before? Why did you choose us? What benefits do we bring to your business? How could we improve?
It takes them five minutes but helps add a lot of context to the 360.
Next, you need to assemble an internal team. Usually, these are people from every department in the company. You (or your agency) hold briefing sessions with these people and talk about the following:
Where you've come from
Where you want to be (in the next five years and shorter term)
Latest growth figures
The challenges you face
How to overcome those challenges.
The aim is to then distil all these conversations down into some key learnings. These are:
The Vision – The ultimate ambition for your business
Our Big Vision – Making every economy we work in stronger through innovation and world-class service.
The Mission – Your purpose and reason for being
Our Big Mission – To liberate businesses from paperwork and plate spinning so that they are free to do what they do best – and grow stronger.
The Promise – And expression of what your company stands for
BigChange Promise – Make a Big Difference
The Pillars – The pillars that deliver your promise and the foundation for your mission.
We have five pillars at BigChange – including: Being Big on Service, Big on Innovation, Big on being dynamic, Big on determination and Be the big difference – but you can have as many as you like.
This information is all crucial. It will help influence your marketing, the budgets you give to different departments, your areas of specialism and focus, and will provide a hard target to aim for over the coming years.
The process has helped reassure me that we're on track to become a £100m plus company in five years. I now have this incredible document which helps focus everyone's minds on the task ahead.
You probably use a SatNav or navigation app in your car. The 360 is a navigation tool for your business. It's benefitted my business, and I hope it helps you find the right road to where you're going.
All the best

Martin Port
Founder & CEO
Read Next