CEO's Blog – Lynx's Maintenance celebrates with BigChange
Back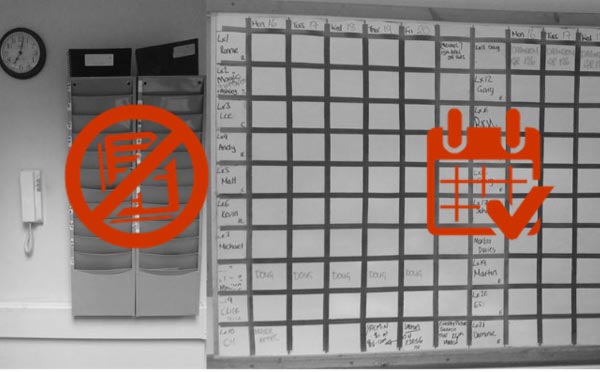 Lynx are a specialist family-owned building, repair and maintenance company based in Uxbridge.
They offer a fast response and first-class customer service to their ever-growing list of prestigious landlord and management clients, and maintain over 3,000 properties across the south of England.
Founder & Managing Director of Lynx Maintenance, Chris Moseley, relates ''our entire focus is on making service improvements. We recognised that the technology we used was not going to support the level of growth we are experiencing; we had a back office job-management system that was 10 years old, producing so much paper, and a separate vehicle tracking system that we used reactively.''
Lynx decided that they needed a Big Change. They wanted one system that could manage all aspects of their business, and they wanted a fully-developed, proven product that wouldn't cost them a fortune.
Chris Moseley went on to say "we were recommended to contact BigChange, who had developed a system that did everything we wanted straight out of the box. BigChange spent time with us ensuring that the implementation process and training of our Head Office and Engineering teams went smoothly."


The BigChange JobWatch system has everything – built-in service management, customer relationship management, job scheduling, resource time management, health and safety, equipment and stock management, mobile apps, financial features (from quotation to invoicing, with integration to accounting software such as Sage) and vehicle tracking. JobWatch features intuitive reporting, including reporting on customer service and quality, business productivity, driver behaviour and risk management.
Chris recalls how ''implementing the system completely did away with paper in the office and in the field. We invoice instantly when a job is completed, and have seen our productivity and service levels hit new heights. This is just the beginning, as we believe that this technology will enable our company to grow without the cost and risk that goes with expansion. We look forward to celebrating 20 years in business next year, and the BigChange JobWatch system has given us exactly the tools we need to progress and grow our family business".
Martin Port CEO of BigChange commented "We are delighted to have completed another successful implementation of JobWatch with Lynx Maintenance. JobWatch has revolutionised Lynx practices and processes, eliminated all paperwork and time consuming manual tasks. It has even stopped Lynx using the large whiteboard in the main office where they did there two weekly manual planning."


Martin Port
Founder & CEO
Read Next