CEO's Blog – BigChange secures £5m new customer orders in the first 6 months of 2017
Back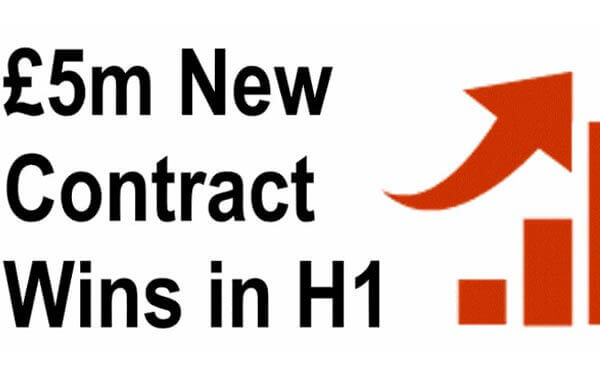 BigChange powers ahead in the first half of 2017 and remains on track to achieve 100% sales growth with an annual turnover of over £7m. New orders in the period exceeded over £5m pushing our subscribers to over 15,000 across our customer base which is fast approaching 600 organisations.
New customers such as FSH Group, Sheffield City Council, London Borough of Bromley, Garic, High Access Maintenance, P&O Ferrymasters, Arrow Industrial Group, UpNorth Group, Blade Access & Platforms (UK & US), The NWH Group, Joda Freight, Jarvie Plant and many more, all joined the BigChange "Paperless Revolution".
Our new customers operate in the following sectors: Catering, Hospitality & Event Hire, Construction, Public Sector, Plant Hire, Civil Engineering, Maintenance and Cleaning Services, Transport, Bus & Coach Travel, Electrical, Plumbing & Heating, Fire & Security, Facilities Management, HVAC, IT Networks, Printing, Glazing, Waste Management & Water Hygiene.
Awards & Progress
I'd like to reflect on some of our proud achievements in the first half of 2017:
KPMG Best British Mobile Start Up 2017– Runner Up
Northern Tech 100 League Table 2017 – 12th Fastest growing Tech Business
Real Business Future 50 – Ranked BigChange one of the most disruptive UK organisations in 2017
Institute of Directors Awards – Finalist in the SME Company category
BRAKE – The Road Safety Charity – 2017 Finalist in the Fleet Safety Product Award category
Upgrading your Vehicle Tracking System
Four years ago, I founded www.bigchange.com with a vision to harness the benefits of a powerful, feature rich 3-in-1 Mobile Workforce Management platform that would be within reach of businesses of any size. We have combined back office CRM, Job Planning & Scheduling, a Rich Driver / Engineer Mobile App and Black Box Vehicle Tracking to help organisations go Paperless, making them more Efficient and Safer. As well as the UK, we have customers in Ireland, France, Spain, Finland, Norway, Australia and the USA.
I owe a huge thanks to our customers who have worked with us along the journey. They are the catalyst of our rapid growth and have helped us shape our system. JobWatch has transformed productivity and profitability for our customers and it is revolutionising the service experience for their own customers.
New Product Developments
During the period, we developed more applications and new features including an even richer CRM system with the ability to design templates for email campaigns, surveys, custom reports and financial documents. We have also added the Sales Opportunity Pipeline which has now been included along with CRM activity in our BigChange Analytics module.
Workflow and process automation, collaboration between your company and your sub-contractor community (Job Sharing) and an on-demand Job Booking App that our clients can deploy for their own customers. This will give every customer (no matter their size) the ability to have their own App in the iTunes or Google Play store for their customers to book, track and manage their work in real-time with secure payment options. These developments are part of our vision to allow organisations to become even slicker and more efficient whilst improving the quality of service.
Corporate and Social Responsibility
Corporate social responsibility, often abbreviated to "CSR," is a business' initiatives to assess and take responsibility for the company's effects on environmental and social wellbeing. We support local charities and good causes that our customers support. We are keen to promote business within schools so we support Founders 4 Schools to inspire students and welcome young individuals to complete their work experience at our offices. We also support many good causes such as Danby Rovers (we are Shirt Sponsors) who play in the West Riding Ability Counts league set up for people with learning difficulties. We sponsor the Social Enterprise Street Lane Bakery, funding a delivery vehicle which is kitted out with BigChange technology helping them track deliveries to members of the local community. We support Transaid a charity that transforms' lives through safe, available, and sustainable transport in Africa.
We are corporate sponsors of BRAKE, the Road Safety Charity as part of our ongoing commitment to the road safety cause. Additionally, we are a proud supporter of the British Israel Chamber of Commerce promoting business in the wider community as well as Connect Yorkshire, helping local businesses to grow by learning from Yorkshire's most successful entrepreneurs. We also generate money for charities via referrals from our customers. For each successful recommendation, we donate £10 per unit to the charity of their choice on the customer's first order.
I look forward to working even closer with you in the future.
All the best

Martin Port
Founder & CEO
Read Next