CEO's Blog – Anna, from Hungary, you're a customer service hero
Back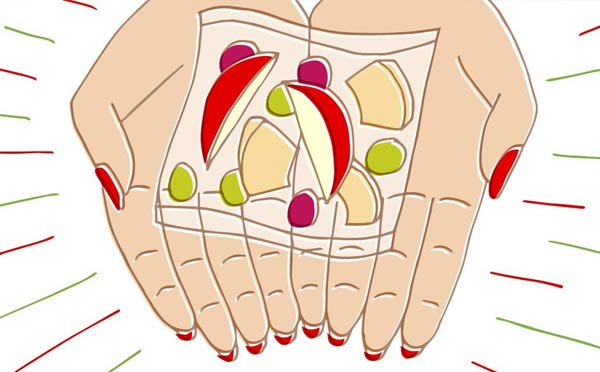 On a flight back from Marseille last week, I experienced some of the best customer service of my career. It happened while flying EasyJet to London Gatwick.
I wanted a snack but, as some of you may know, I'm on a diet https://www.linkedin.com/pulse/60-pounds-heavier-reality-being-start-up-founder-martin-port/. When I scanned the menu, I quickly realised there was nothing healthy on offer. I called the stewardess over to complain. Her name was Anna and she was (rather fittingly) from Hungary.
I asked why there were no low-calorie options on the menu and she apologised and said that was all they had. Any other day, that would have been the end of it, and I would have gone hungry. But she returned a few minutes later, carrying a fruit pack with sliced apple and grapes. She'd taken it out of her own lunch box. She wouldn't accept any money for it.
This was an example of a tricky customer– me – asking for something out of the ordinary. I warned Anna when she came over that I wasn't going to be easy to please. She laughed and said there's no such thing as an easy customer these days.
The experience got me thinking about customer service, and how we at BigChange can go even further for our loyal customers. In this digital age, you must never say "no" to your clients, or ignore feedback. But it can be hard, as a medium sized business, to accommodate difficult requests.
For example, we are constantly looking to improve our mobile workforce management software. According to a recent Gartner report, 70pc of organisations will cite customer satisfaction as a primary benefit derived from implementing field service management by 2020, up from 50pc today. This is why we maintain an open dialogue with customers about the kinds of tweaks they'd like to see implemented. We get a lot of praise for the system we've built but that doesn't mean we don't want to make it even better.
No two businesses are exactly the same, so we have compiled a wish list with about a thousand different ideas from across our customer base. We have an incredible development team that works wonders, considering our size, but we can't always action these tweaks as fast as we'd like.
This is a hard thing to communicate to customers. I recently intercepted an email from a colleague regarding one of their development requests. My colleague was polite but firm, telling the client that their request was unlikely to be actioned any time soon. I almost had a heart attack. I quickly responded, thanking the client for their feedback and saying instead that we consider all requests and will update them when their idea moves to the development phase. I added that if I could be of any further assistance, they shouldn't hesitate to email or call me.
We have lots of "Annas" here at BigChange and I want to help these stellar individuals to go the extra mile. This is why we have a new policy whereby a software development can be boosted to the top of the pile if customers vote to prioritise it. It's a way to help my people explain the development process, and help customers to feel engaged and involved along the journey. It's just another way to show that we're serious about customer service.
I learned about meeting unique customer demands the hard way. When I ran my craft bakery business, Kroustie, each order was slightly different. We baked rolls to order and some chefs liked them flat, some puffy, some dense, some light. This meant I had to divide up each batch to ensure each customer got exactly what they wanted. It was an important lesson in keeping everyone happy.
Just like those bread rolls, none of our BigChange customers are identical. We continually improve our service to suit their individual needs as we grow but it's an ongoing challenge.
I could write a book on this subject but I have an important task to complete. I need to go to EasyJet's website to write a letter of recommendation about Anna from Hungary. I'm hoping that her quick thinking and compassion will be recognised by the company, and that a promotion or bonus is on the way. After all, to truly build a great customer service culture, we need to help the Annas in all of our organisations.
She made a real impression on me. From now on, when faced with a tricky customer request, I will always ask myself: what would Anna do?

Martin Port
Founder & CEO
Read Next