Silentnight and BigChange are Logistics Awards Finalists, thanks to 400,000 litre fuel saving
Back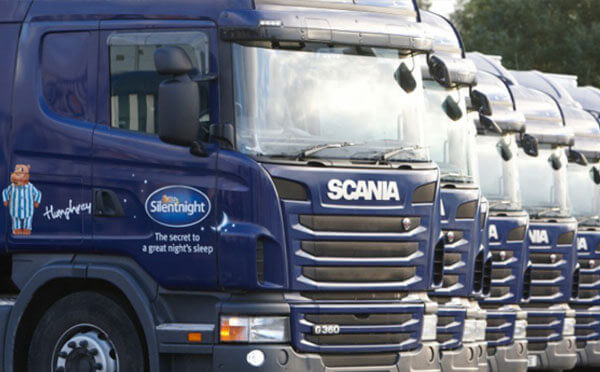 The UK's leading bed manufacturer Silentnight has saved more than 400,000 litres of fuel in the last five years, cutting CO2 emissions by over 1,000,000 kilos as part of its sustainability drive.
The leading manufacturer identified an opportunity to enhance its delivery experience for both the independent retailer and the home-delivery customer and implemented the BigChange Transport and Delivery Management technology in 2013, before upgrading to the latest version in July last year. The move has now seen the business named as a finalist for a Technology and Innovation award at the prestigious Logistic Awards 2018.
From its state-of-the art factory in Barnoldswick, the Silentnight Group manufacturers over 500,000 beds per year and delivers direct to consumers, via a network of independent stores and through some of the UK's leading furniture retailers.
The BigChange platform offers an all in one system combining back office delivery planning, a proof of delivery app for drivers, defect management and real time tracking, alongside paperless delivery which ties into the company's wider sustainability agenda.
Robert Livingstone, Operations Director at Silentnight said:
"Our aim is to not only deliver the best night's sleep for our trade and home delivery customers with market leading products, it's also about ensuring we lead the market with our delivery service.
Robert Continued:
"The BigChange technology has ticked so many boxes for us; it's driving tangible savings, transforming customer service and is a key part of our sustainability drive."
Silentnight has prevented a staggering 105 million plastic bottles from going into oceans and landfill in just one year, after launching its Eco Comfort mattress manufactured from 150 plastic bottles. It has also pledged to support the Marine Conservation Society as part of its drive towards a greener planet.
The Logistic Awards is an annual celebration of excellence in the logistics and supply chain sectors, recognising the most impressive achievements throughout the industry over the past 12 months. The winners of the 2018 awards will be announced at the awards ceremony on Thursday 20 September at the Swan, Shakepeare's Globe, London.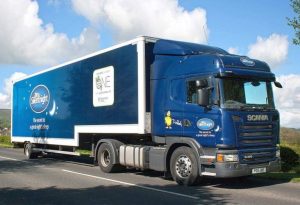 Read Next