R&R Direct Tracks COVID Growing Business Expansion with BigChange Mobile Workforce Management Software
Back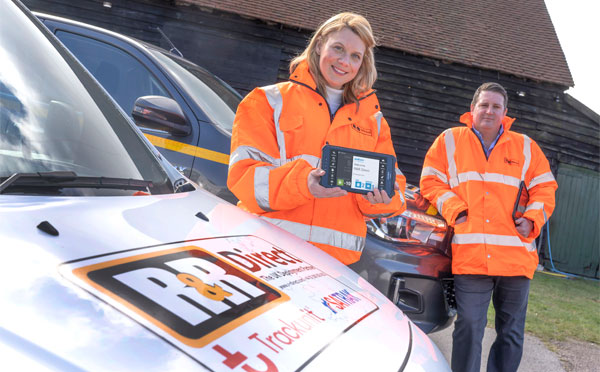 Plant and machinery tracking specialist R&R Direct has seen significant business growth since implementing mobile workforce management technology from BigChange during the pandemic.
Initially selected to support one new nationwide contract, the improvements in working practices and management reporting realised by BigChange have resulted in the award of a second new UK wide contract which will see a doubling of the R&R workforce in 2021. Implemented during the first COVID lockdown the cloud based, 5-in-1 BigChange system has transformed every aspect of the business from planning of engineers' schedules through to cashflow management.
Ross MacLeod, Managing Director of R&R Direct commented:
"We implemented BigChange in the middle of the biggest crisis to hit UK business in a generation, we had just won a major deal and whilst we knew we could deliver on the day-to-day service side of the contract we needed improved back office support and management reporting."
"BigChange implemented the system without a hitch. We had a dedicated onboarding team and despite the challenges of home working everything went smoothly. Even our engineers, some of whom were a little reluctant, were impressed when they saw how easy BigChange was to use and how it really helped them plan, execute and report their daily activities."
R&R is a family run business with offices in Hertfordshire and Leeds. The sole deployment partner for Trackunit and now Satrak, R&R employs a team of home-based engineers that operate across the UK and Ireland. Specialising in tracking and immobilisation solutions for plant and machinery, R&R works with major plant hire companies as well as commercial fleet operators.
MacLeod continued:
"When asked how BigChange has impacted our business I simply reply that it does everything; it allows us to plan, not just days but weeks in advance, it improves communication across the board and it allows us to monitor the mobile operation for KPI reporting and health and safety monitoring. And that's just the tip of the iceberg. With BigChange our engineers can work smarter and therefore faster; they can look at their workload in advance and research unfamiliar plant, they can access previously completed risk assessments and equipment history and we have even started compiling our own reference library."
Providing a single platform CRM, Job Scheduling, Mobile App, Vehicle Tracking and Online Portal, the BigChange solution has joined up previously disparate working practices within R&R. An integrated solution BigChange is saving administration resource, improving reporting and boosting customer service with real time updates. BigChange is also helping R&R reduce costs, improve cashflow and boost productivity.
MacLeod concluded:
"We know we are good at what we do but now, with the help of BigChange, we can prove it, this has helped us navigate the challenges imposed by the current crisis and has put us in the best possible place for future expansion."
Read Next