National Maintenance Fixes Job Management with BigChange
Back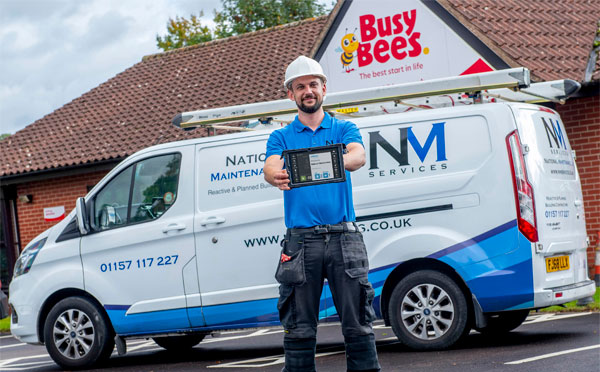 National Maintenance, the Nottingham-based national facilities management company, has successfully rolled out a new field service management system from BigChange. With BigChange software, field operatives using rugged tablets are connected in real time to the office as part of a complete job management platform.
National Maintenance provides repair, refurbishment and maintenance services for the private and public sector. Clients include Barratt Homes, St Andrews Healthcare, nursery group Busy Bees, and Nottingham City Council. The company, which has seen a 40 per cent year on year growth since formation in 2009, implemented BigChange early in 2021 to provide a platform for further expansion nationally.
National Maintenance embraced technology right from the start with paperless working in the office. However, with ambitious plans to expand and a need to meet more stringent reporting requirement of clients operating nationally, the company needed to overhaul its systems.
"We looked at a number of systems, shortlisting two. We initially made the wrong decision and after 6 months of frustration we realised it was a mistake and we switched to BigChange," says Jon Johnson, MD, National Maintenance Ltd. "That has proved to be the right decision; BigChange has proven to be much easier to use and implement and crucially, support has been exceptional."
BigChange is a complete job management platform bringing together customer relationship management (CRM), job scheduling, live tracking, field resource management, financial management, and online portal into one simple to use and easy to integrate platform. National Maintenance has now been able to consolidate all of their business automation needs into one system and BigChange also integrates with their Xero accounts software.
Johnson explains:
"We've only really just become aware of the power of BigChange; it really is an all-in-one business solution. It provides a seamless flow of real-time information from initial job booking, to field operations, to finance and management and onto our customers. It's already reduced office and accounts administration by 50 per cent."
National Maintenance undertakes scheduled and reactive work with field operatives receiving and managing jobs on their tablets. The job management software automates every conceivable task in the field, replacing paperwork with real-time electronic reporting synchronised with the central BigChange platform. Uses includes daily van checks, risk assessments, job sheets supported with time and location tracking logs and before and after photographs.
Johnson comments:
"The industry has become a lot more demanding and providing real-time, evidence-supported, digital reports is becoming the norm. The platform does literally everything and creating job sheets for different tasks has been really easy; it gives us a true future-proof solution to meet any client need and freely expand the business"
National Maintenance particularly like the way BigChange boosts the quality and consistency of reporting through the use of workflows. It guides the operator step-by-step and disallows anything to be skipped; something that's also very useful for training new recruits.
Johnson adds:
"From a business perspective BigChange is a game-changer. Being cloud-based and mobile we've been able to set up a new office literally in a day and get new field operatives up and running in a few hours. I can also use the management app on my phone to keep a watch on everything going on, 24/7 from anywhere."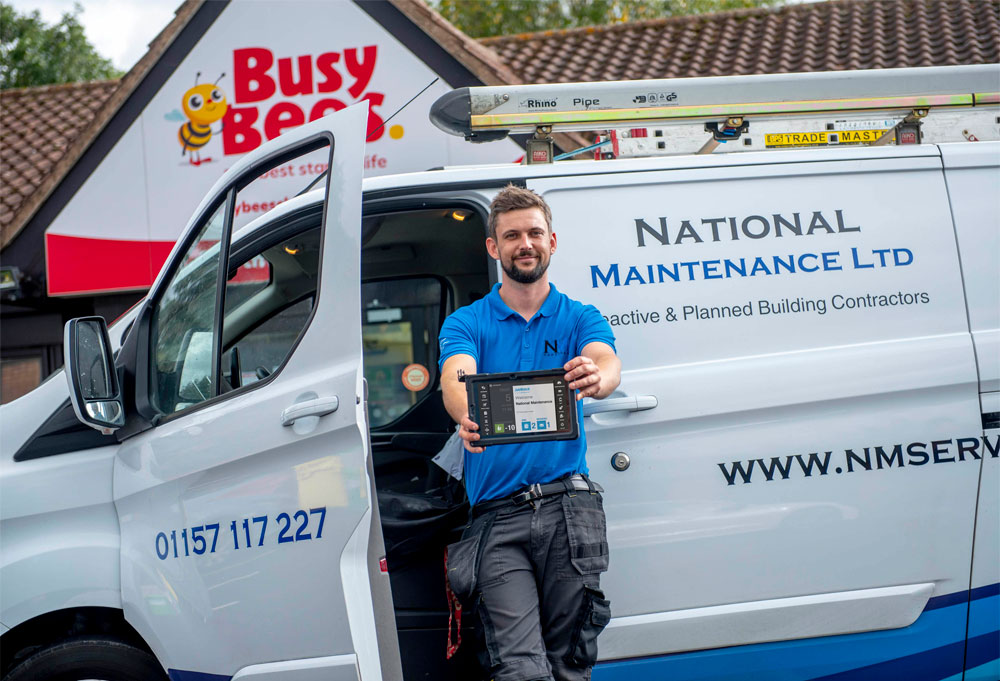 Read Next