MEDLEC Boosts Productivity by 40 percent with BigChange Mobile Workforce Tech
Back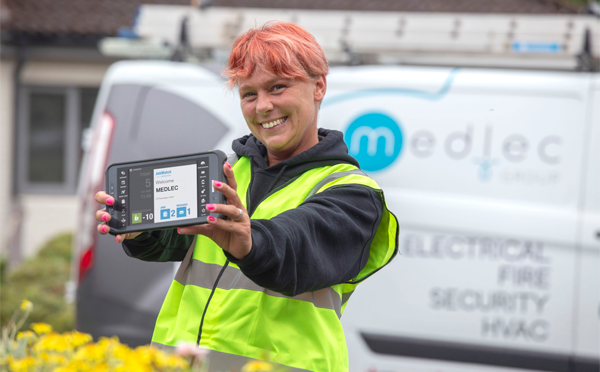 Electrical contractor MEDLEC has seen a 40 percent improvement in worker productivity since introducing a mobile workforce management system from BigChange.
The 5 in 1 system has allowed MEDLEC to completely eliminate paper by equipping field engineers with mobile devices linked to vehicle trackers giving the company real-time 24/7 visibility of the status of all jobs.
MEDLEC is a fast-growing multi-discipline electrical contractor covering the South of England. Although MEDLEC works in all sectors, they specialise in retail, hospitality and leisure, operating across a variety of facilities and sites. Working closely with prominent companies such as Mitchells and Butlers – whose headline brands include All Bar One, Miller and Carter, Harvester, O'Neil's and Toby Carvery – MEDLEC also work for Everyman Media and famous Michelin Star restaurants.
"BigChange really has transformed the way we work, having replaced all the paperwork our engineers and admin staff had to process, therefore making our working day more productive"

Christian Tonna, Managing Director of MEDLEC.
"The system has put an end to laborious paperwork and data entry, and as jobs come in they are instantly available to our engineers. It means we can be more reactive and efficient with our time, therefore around 40 percent more productive, allowing us to take on more work with the same resources."
BigChange is an all-in-one platform CRM, job scheduling, mobile app and vehicle tracking and management reporting solution, and it manages all of MEDLEC's stringent compliance requirements. As part of a seamless end-to-end business solution, MEDLEC has taken advantage of full integration with their Xero accounting software with a new API interface that gives improved management insight into financial performance. MEDLEC first implemented BigChange in 2018.
MEDLEC offers a rapid response service, so being informed and in control is crucial to delivering good customer service. BigChange means that the company is better equipped to deliver that service and now achieves a 92 percent first-time fix rate across 120 jobs a day. It also ensures there is complete transparency across operations. Clients are kept informed instantly, receiving ETA updates and completed job sheets that include time-stamped and geo-located photographs captured on the engineers' tablet.
Tonna commented:
"BigChange gives us complete visibility, and we can access everything we need anywhere, at any time. It's really the ultimate management tool and enables us to deliver an exceptional level of service at the same time as making us a lot more efficient. This is an advantage for both the client and us and we couldn't be happier."
MEDLEC also discovered an added bonus from being a BigChange customer, and that was the BigChange Network that connects other BigChange users across the country. Through the network MEDLEC recently connected with SES Homecare, a major provider of plumbing and heating services also headquartered in Surrey.
Tonna explains:
"Thanks to the BigChange Network, we are now the recommended SES Homecare contractor for electrical services, which has been fantastic to offer our services and the best thing is our engineers use exactly the same BigChange platform, so for SES, it is completely seamless with reports being received in exactly the same way as reports from their own engineers."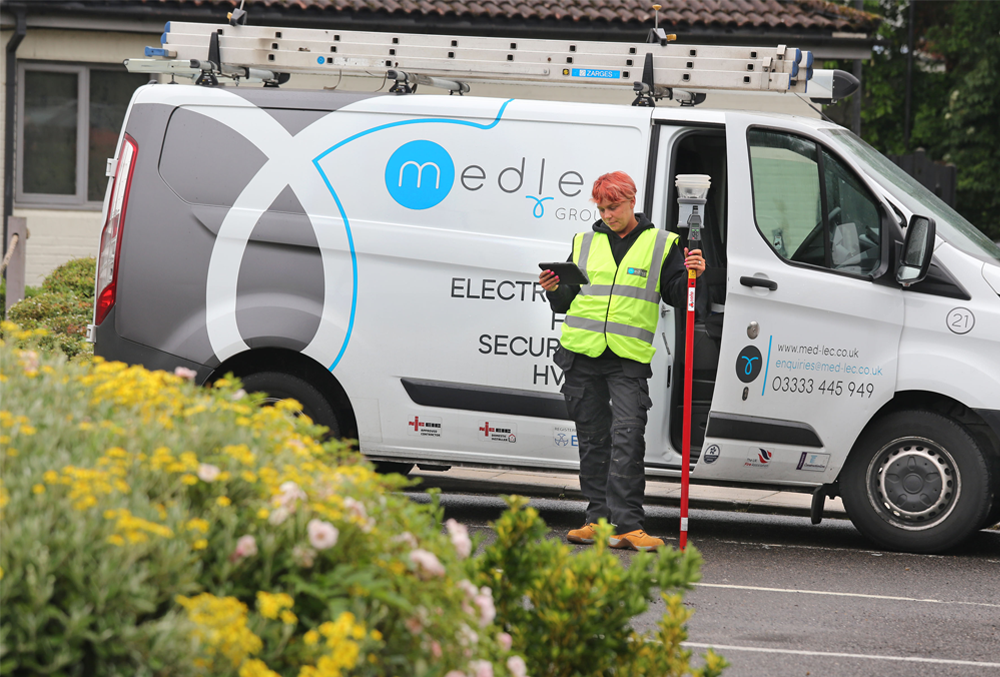 Read Next