Maximising BigChange with Celsius Plumbing and Heating
Back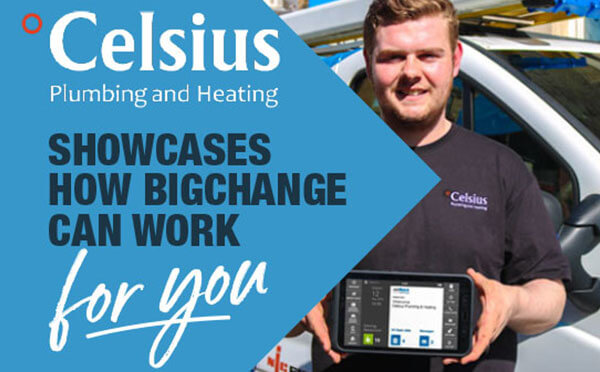 When Michael Cairns, Director of Celsius Plumbing and Heating, came to BigChange, his expanding company was quickly outgrowing its old service provider.
Tired of development requests finding dead ends and with self-confessed "obsession for customer service", he moved operations to BigChange to automate processes and deliver the best quality to his clients.
Operating under the mantra 'What gets measured gets managed', the team at Celsius have thrown themselves into the functionality of BigChange's job management software JobWatch.
Cairns comments:
"When we first thought about using BigChange we thought we could use it for x,y and z,". "We ended up going through the whole alphabet and we're still doing more."
Since partnering with BigChange, Celsius has documented each step of its employees workflow and introduced automation at several stages. Prompting engineers to recommend appropriate servicing as a part repairs has improved profits. Extensive use of flags (labels) has helped to indicate "where a job is at in it's journey", meaning everyone knows their responsibilities and work flows smoothly between employees. An en-route tracking system with multiple automated alerts gives time in the day back to customers.
In this video interview, Michael talks about Celsuis' use of BigChange and shares how the functionality of JobWatch can drive efficiencies and improvements in customer service in your business, as it did in his.
Read Next