Digital Transformation at Sheffield City Council
Back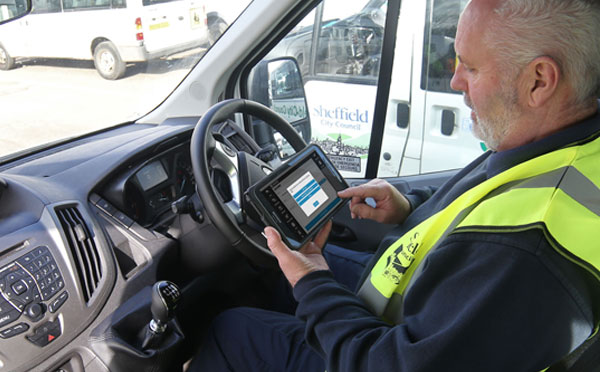 When it comes to the digital transformation of public services, Sheffield City Council has taken a pioneering approach to improving how key services are delivered, working in partnership with BigChange.
BigChange's cutting-edge mobile workforce system, has already improved the efficiency, compliance and performance of several key services, as well as the day-to-day experience of service users and council employees.
This report details how Sheffield City Council, working in partnership with BigChange, has transformed how several of its services are delivered:
Smart job scheduling and vehicle tracking has improved the efficiency and quality of Sheffield's Special Educational Needs Transport service, and saved thousands of hours a year.
Digitising compliance checks in facilities management has improved coordination of inspection teams and made reporting more manageable in the field.
By employing smarter logistics in social housing maintenance, Sheffield has reduced driving time and CO2 emissions, and achieved a 33% increase in on-time deliveries.
By replacing paper-based reporting with a digital solution, Sheffield has made flood-protection inspections faster and more responsive.
BigChange helped Sheffield establish an outstanding Covid-19 PPE distribution scheme, enabling a small team to coordinate the delivery of over 20 million PPE items to 500 contacts a month.
Sheffield is leading the way in remote workforce management for cleaning services, enabling a team of three people to coordinate and support the activities of 124 cleaners, remotely.
Click here to read the full report
Read Next