BigChange helps Dyno-Rod do the job
Back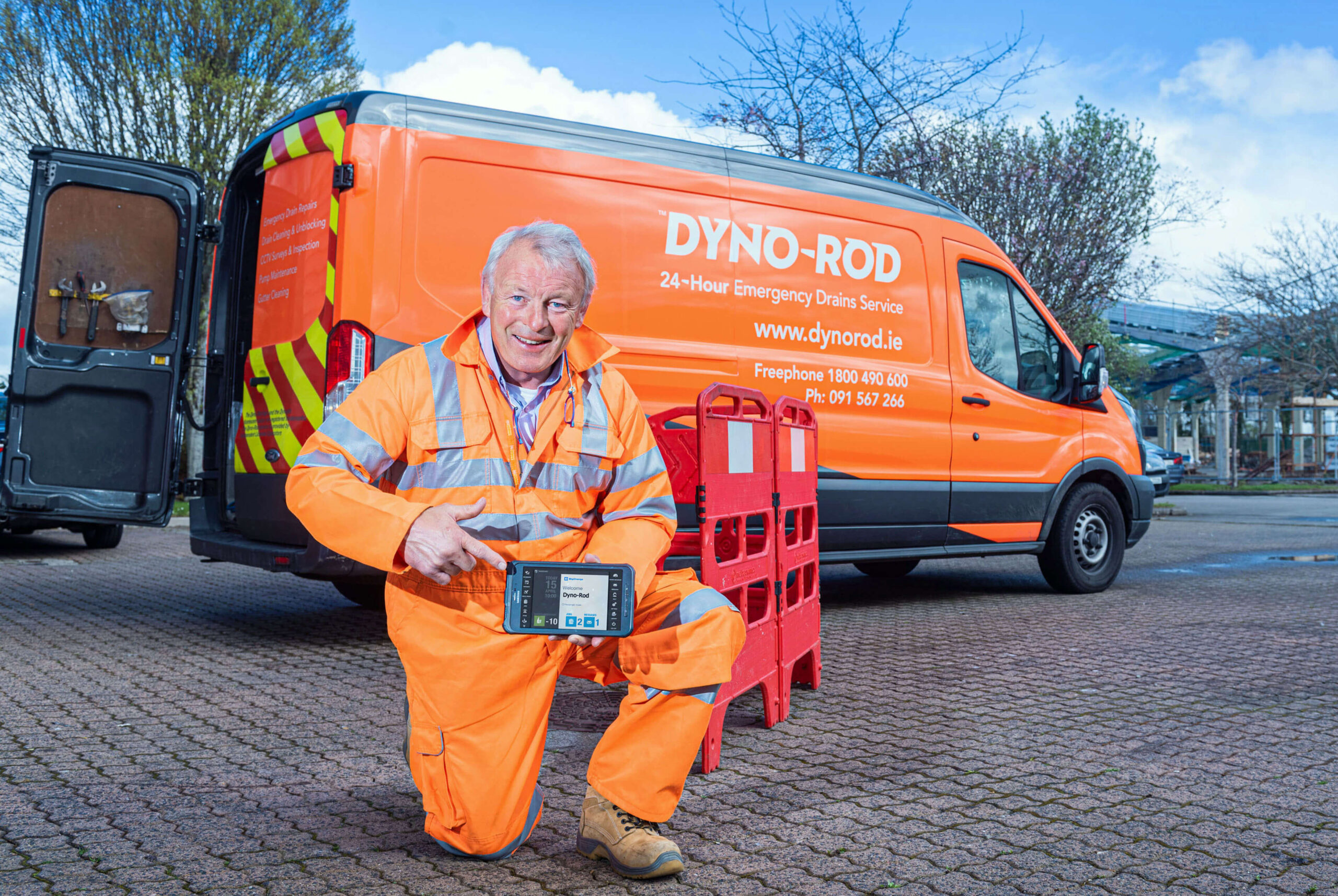 Dyno-Rod has revolutionised the provision of drain cleaning services in the Republic of Ireland following the implementation of field service management software from BigChange. The only operator with full national coverage, Dyno-Rod selected BigChange to help it transition to paperless working and improve operational efficiency.
Using the BigChange platform, Dyno-Rod is already saving a day a week in the administrative resource it requires to run its team of mobile service engineers whilst more efficient job scheduling and tracking has boosted capacity and profitability, helping to strengthen the business and support growth.
"BigChange has been a real eye opener," commented Sam Crowley, Managing Director of Dyno-Rod's Cork office. "I have never introduced new software or new working practices that has not been met with some degree of scepticism by the workforce. But with BigChange its different. I think it's because everyone, from field-based engineers to back-office staff and management, can see how it makes their job easier.
"Before BigChange we had disparate systems and processes that were not joined-up and didn't communicate. With BigChange we have one system that does everything,"

Sam Crowley, Managing Director at Dyno-Rod Ireland
"With intelligent job allocation and real time tracking we can take on more jobs per person per day and react, in real-time, to changing schedules if something unexpected crops up. All our paperwork has been replaced with easy to fill in digital forms which means we capture the right information at the right time and can share it instantly with the right people. This means no more lost jobs sheets, no customer queries we can't answer and no missed invoices."
Dyno-Rod has been operated by the Crowley family since 1975 and provides 24/7 emergency response to residential, commercial and industrial premises. Dyno-Rod implemented the BigChange platform, which incorporates customer relationship management (CRM), job scheduling, live tracking, field resource management, job finance and business intelligence in one simple to use and easy to integrate platform, at the start of the pandemic when homeworking was first mandated.
"The BigChange team were amazing introducing the solution in bite-size, easy to digest chunks, and as we have rolled out the functionality, from simple tracking and vehicle checks to integrated job scheduling, reporting and invoicing, they have been with us at every step." continued Crowley.
"BigChange University means we can get new staff up and running in no time and, unlike other software companies, BigChange is open and reactive to feedback."

Sam Crowley, Managing Director at Dyno-Rod Ireland
Read Next