BigChange Clears Paper Backlog for Jet Aire Services
Back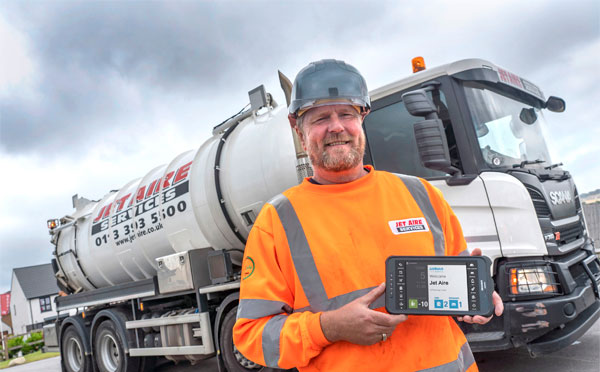 Using the latest mobile workforce management technology, sewerage solution specialist Jet Aire Services has eliminated virtually all paper from the management of its full-turnkey drainage service.
Using the 5-in-1 cloud-based BigChange system, Jet Aire – which operates from a headquarters in Leeds with an additional base in Middlesbrough – now has complete, real-time visibility of its mobile workforce and has improved efficiency across the entire service operation. Responding to around 30,000 planned and reactive callouts each year, Jet Aire is also using BigChange to improve workforce health and safety and boost customer service.
Jet Aire Chairman Charlie Kirk commented:
"BigChange is part of our continuous evolution as a pioneer in drainage solutions. As we evolve so does BigChange, and, with support at every level from the highest management who have a 'roll up the sleeves and make it happen' attitude right through to the Roadcrew team for whom no question is too small, we know that BigChange will be with us at every step of our journey."
He added:
"Using BigChange we have automated around 99 percent of our workflows. This not only reduces paper and the environmental impact of our working practices it also improves visibility, accuracy and currency of information, as data is recorded as it happens, reducing the potential for errors, and is available 24/7 from any internet connected device. This proved especially useful during COVID restrictions when a lot of the workforce was working remotely."
Jet Aire Services has been devising drainage systems and solving drainage problems for over thirty years. Working with water companies, housing developers, high street names as well as public sector organisations and individual householders, Jet Aire provides a full range of services from drain cleaning and coating to prevent issues, emergency call outs to unblock drains through to fault diagnose and repairs with CCTV surveys, sonar tracing and no-dig remediation.
Jet Aire operates a fleet of around 50 vehicles from its two sites and has invested significant resources, including more than £1m during the pandemic, ensuring they are fully equipped. Units include CCTV equipped Van Pack Units and all-terrain vehicles, Jet-Vac units ranging from 18T to 32T and the only JHL Flexline 414 Recycler Unit in the North of England.
Prior to the implementation of BigChange, Jet Aire relied heavily on paper schedules, job sheets and reports with only limited automation of workflows in the back-office operation. Providing a single platform CRM, Job Scheduling, Vehicle Tracking and Mobile Workforce App, BigChange has transformed this with routine work automatically scheduled potentially months in advance, emergency callouts allocated by equipment availability and location, and job sheets sent directly to a worker's mobile device.
Field staff equipped with BigChange tablets can also access site information and previous callout histories, and record detailed job completion reports, including photographs, in real time. This is not only improving efficiency across the operation, but is also boosting customer service with faster query resolution and improved data sharing.
For more information on Jet Aire Services, visit www.jetaire.co.uk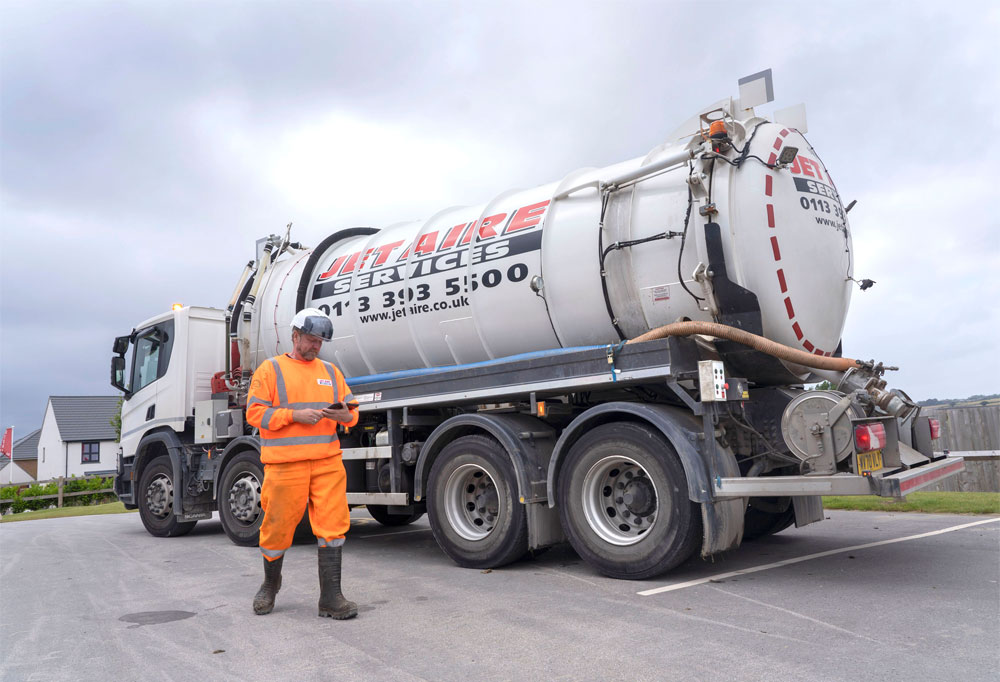 Read Next